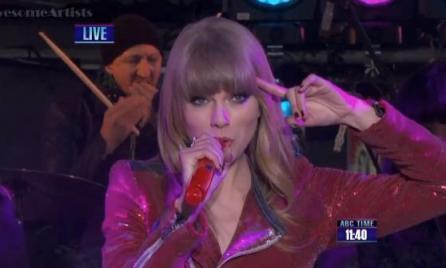 Bravo to Taylor Swift for performing in 30 degree weather in Times Square last night. The singer performed a medley of "Knew You Were Trouble" and "Never Ever Getting Back Together" on last night's big New Year's Rockin Eve Special with Ryan Seacrest.
Check out her performance below. She's still an off-key missy, but the weather couldn't have helped.
http://youtu.be/7bQ-g9IAsXo
OH. And watch Taylor kiss her boyfriend-of-the-moment, One Direction's Harry Styles, at the stroke of midnight. Your New Years is now complete, isn't it? You're welcome.