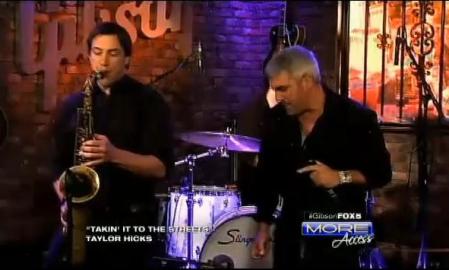 Taylor Hicks dropped by the FOX affiliate in Las Vegas to discuss his upcoming residence in Las Vegas, American Idol, his stint on The Choice and more.
After the interview, he performed an Idol favorite, "Taking it To The Streets." That's an oldie but a goodie!  The tune is just a little taste of what to expect when the Season 5 Idol winner begins his gig at Bally's on Tuesday June 26.
Taylor Hicks on FOX 5 Vegas' MORE Access from Lexicon Public Relations on Vimeo.