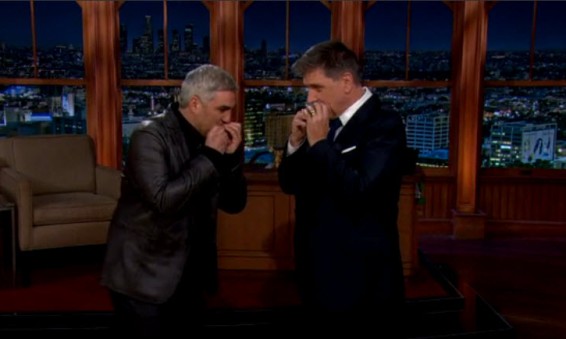 Last night, Taylor Hicks helped Craig Ferguson open the Late Late Show with a little harmonica duet! The only thing missing was Secretariat dancing along!
The American Idol season 5 winner was also in the Idol audience watching the Top 13 perform! It's been a busy couple of days for the singer, in between gigs at the Paris in Las Vegas, where he has a residency in on the resort's clubs.
Check out the video below. Take that Seth!