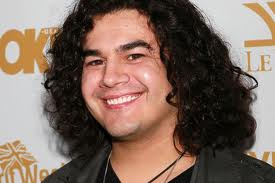 Remember American Idol 10 contestant, Chris Medina? He had a really intense backstory that involved his wife, Juliana, who was gravely injured in a car accident. But despite injuries that left her unable to walk or talk, he stayed by her side.
UPDATED: Video of Chris signing movie contract
Three years later, Juliana, is well enough to blog, and she reveals that there is a movie in the works based on their love story.