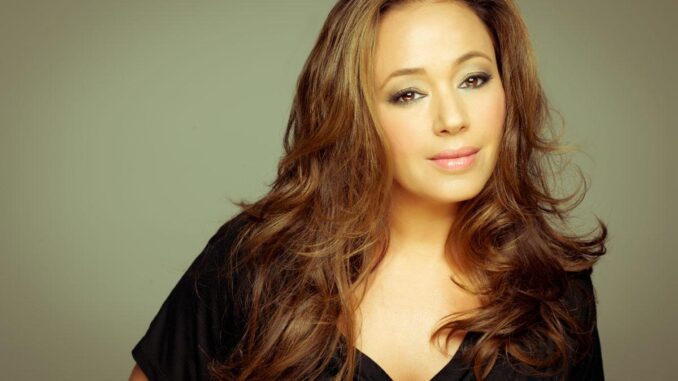 Leah Remini has joined the judging panel of the dance competition series So You Think You Can Dance, alongside Stephen "tWitch" Boss and JoJo Siwa. Cat Deeley continues to host the dance competition series, which will see Leah make her debut on the milestone 300th episode airing Wednesday, June 15 (9:00-10:00 PM ET/PT) on FOX.
"I am thrilled to join So You Think You Can Dance on its milestone 300th episode," said Leah in a press statement. "I look forward to guiding these incredibly talented artists through this competition as a fan of the show and a great admirer of dancers. I can't wait to see the artistry that the contestants bring to the stage!"
Leah will take the place of Matthew Morrison, whom FOX fired from the show after he messaged a female contestant and asked her to contact him. Reportedly, the message made the contestant uncomfortable, and she contacted the network. After conducting an investigation, FOX fired Morrison.
For his part, Morrison insists that his outreach to the contestant was about helping her land a choreography job, But nevertheless, he still contacted a dancer who was still in the competition. Which, regardless of his intentions, is inappropriate.
Today was the last day FOX could make the announcement, as the show began filming episodes this morning (June 10).
Next week's show airing June 15 is the 300th episode and will celebrate the show's legacy. The one hour episode will also introduce this season's Top 12 dancers, selected to move on to the SYTYCD studio. The dancers will work with renowned choreographers to showcase their talents in various dance genres, including contemporary, tap, hip-hop, ballroom, animation, breaking and more.
Leah is not a dancer, but she did compete on Dancing with the Stars season 17
Leah Remini has a long career as a television actress, starring in King of Queens which ran for 9 seasons. She also appeared in the sitcom Kevin Can Wait. And most notably, as a former Scientologist, she outed the religion as toxic in her TV documentary series, Leah Remini: Scientology and the Aftermath.
However, she's not a trained dancer. She did compete on season 17 of Dancing with the Stars with pro-dancer Tony Dovolani ub 2013, so she does no what it's like to compete on a dance show. She's pretty outspoken, hopefully she gives good advice and doesn't go out over her skis. Or dancing shoes, as it were…
It would have made more sense to fill the chair with one of many choreographers who have worked on SYTYCD. Or even creator Nigel Lythgoe! Bring back Nigel, man.