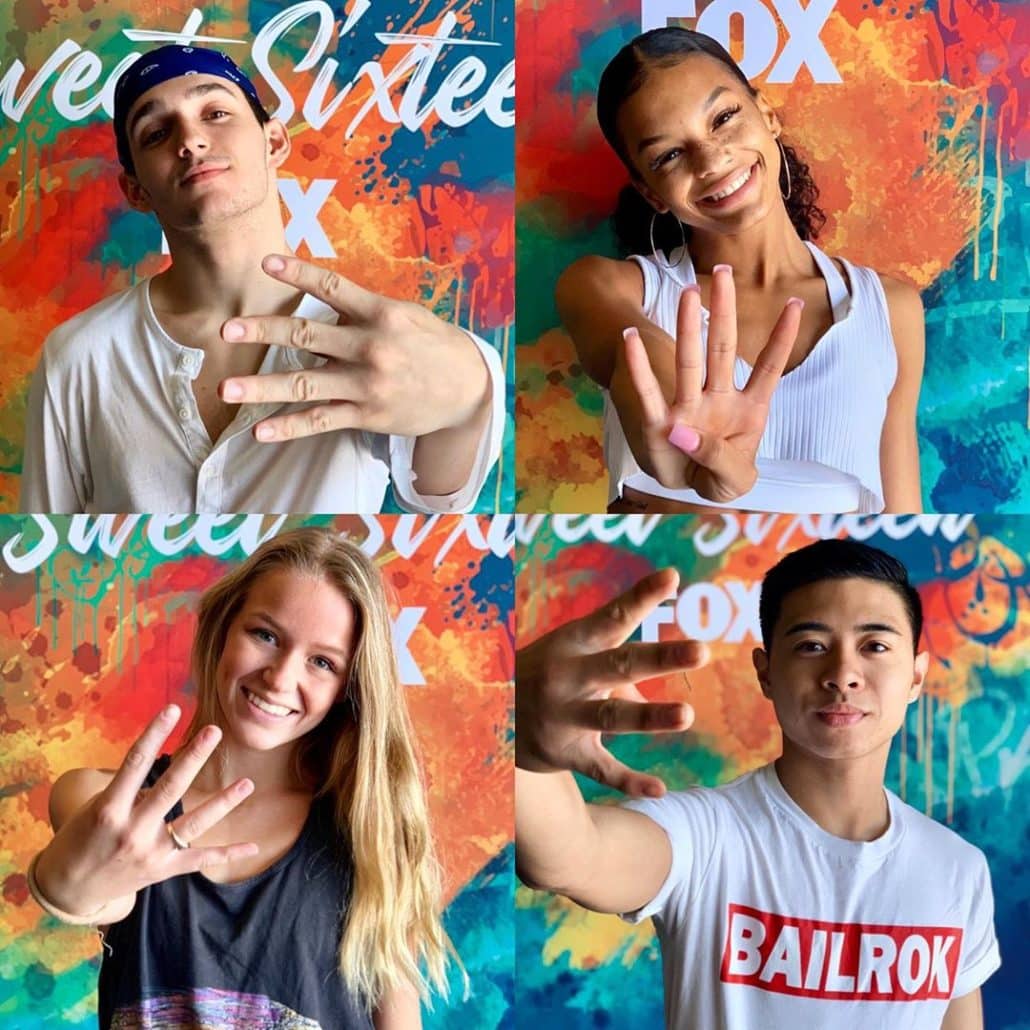 Season sixteen of So You Think You Can Dance comes to a close tonight with a two-hour grand finale. The top ten will return to the stage as judges Mary, Dom, Laurie Ann, and Nigel, as well as host Cat pick a variety of routines for the contestants to repeat. In addition to showcasing the top four and their respective journeys throughout the Summer, you can expect a few surprises sprinkled throughout before we arrive at the moment where America's Favorite Dancer is announced.
If the show manages to squeak out a renewal, and it sure does seem like Nigel believes it will considering the ad last week looking for individuals who want to audition, I hope some changes are made. One of the biggest issues this season was a focus on way too many audition/Academy episodes and too few studio shows. In past years, especially those with a top twenty, we really got to know the dancers and saw them truly go on a journey with various partnerships.
It would be lovely to see that type of setup again. By starting with a top ten, we are only treated to five actual studio episodes (not including the finale). And one of them was only an hour in length. Meanwhile, we had nine episodes of auditions/Academy/and picking the finalists. Decreasing that number and increasing the time spent on the actual competition will really bring the show back to the glory days of seasons past.
Another welcome change would be expanding the pool of choreographers. Don't get me wrong- this show has a top notch group but there's only so many times Mandy Moore can put together a jazz piece, Travis Wall can do a contemporary number, and Luther Brown is tasked to create hip-hop. Let's bring in some fresh ideas that will challenge the contestants and give us moments on the show that are memorable and special. We didn't really have all that many routines this season that were as awe inspiring as those in the past.
On the positive side of things, I do believe the new judges added this season have been terrific and I hope the same team returns. I also enjoyed the stage built for the audition rounds, though I could do without the constant cuts to the audience while we are trying to watch the dancers. As always, the technical side of the show (lighting, costumes, makeup, etc…) all continue to be brilliant and the show deserves praise for that.
With all that being said, let's take a quick look at my ranking for this final four. Keep in mind, this is what I believe what will happen and not exactly what my preference would be. Also worth noting is my history of predicting reality-competition shows is bleak at best, so no need to ask me for my guesses as to today's winning lottery numbers. :P
4th- Sophie Pittman
Sophie had the unfortunate luck of being paired with Eddie at the start of the season. She was also one of the female dancers that many thought took a place from someone better who failed to make the cut. Despite that, she ended up inspiring enough fans to vote and she survived her first partnership without even being in the bottom four. She was then paired with fellow finalist Gino, and her true star was able to shine. While her solos are nothing at all to write home about (with last week's being especially forgettable), she has had consistent routines both with Gino and with the All-Stars and is a good contemporary dancer. But with these finalists, she is clearly fourth. Just making the finale and getting to dance on every episode is truly her personal win.
3rd- Gino Cosculluela
I know, I know. How can I possibly put him in third? Well, while he is arguably the best technical dancer of this group (and really, of the top ten), we have all seen so many past seasons where the technician loses out to dancers with bigger personalities, interesting backstories, and more memorable routines. I personally believe Gino is a superstar who could have a wonderful career on Broadway. His brother is already there. And he could follow SYTYCD alum and winner Rickey Ubeda as another contestant who makes it on the great white way. Like Sophie, he was safe when his partner, Stephanie, ended up in the bottom four. So he does have his fans and his solos have been brilliant. But the judges and audience have latched onto a power couple this season and it wasn't Gino and Sophie. Speaking of…
2nd- Mariah Russel
I would actually rank Mariah below Sophie in terms of dance technique. But Mariah happens to be one of those contestants that just has an "it" factor that makes you want to watch her when she is up on that stage. She really throws herself into every routine. I have wondered many times throughout the season- would she have been such a lock for the finale and a possible top two placement had she not be paired with Bailey? I go back and forth on that. But considering the other members of the top ten, with the possible exception of Madison, she hasn't had any real competition. Mariah may be part of the season's "couple to beat" but she has one opponent who has become this year's dancer to beat.
1st- Bailey Munoz
It would truly shock me if Bailey wasn't announced as America's favorite dancer. The judges love him, even when his routines have been lacking (just review his ballroom and Bollywood). The audience absolutely adores him. I haven't heard chanting from the studio audience over a contestant ever on this show. And he has a great story to go with his charm and likability factor. Where does he fall short? Well, as ironic as it is- in the dancing department. While he has done a decent job tackling other styles, it has been rather obvious that the choreographers have "dumbed" down some of his numbers so he isn't tasked with anything too difficult. What that results in is him doing what is asked of him quite well. A star in his own genre with great solos, he will be another winner of this show where the performance and personality carries more weight than the dancing. That's not my cup of tea but so it goes.
The only real shock for me would be Bailey ending up with a placement other than first. I wouldn't be surprised to see any of the other three switch places with one another in the final rankings. It became very apparent right at the start of the studio shows that this was Bailey's competition to lose and everyone else was playing catch up.
The great thing is that the entire top ten will get to take part in a forty-stop tour this fall. I love that these kids get to travel around the country and meet and perform for their fans. They absolutely earned it after putting in such hard work and I will definitely be buying my ticket when the show heads East.
I hope you guys enjoy the finale this evening. I will be live blogging the premiere of Dancing with the Stars but MJ will put up a discussion post and add videos of all tonight's moments. Let's hope FOX continues to support our little dance show with a Summer 2020 renewal so we can do this all over again.
Regardless of my personal feelings about this past year and changes I think would make the show better, I would be devastated if this gem of a program is no longer with us. We must not only support dance as a a medium but also these talented kids who are expressing their emotions in art, making us think, reflect, laugh, cry, and above all else, come together. We need more of that these days for sure.