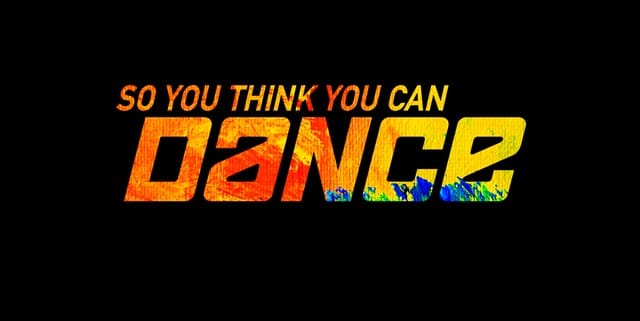 The season fifteen auditions continue tonight from New York. Once again, Cat hosts as our judges, Nigel, Mary, Vanessa, and Twitch decide who gets sent to the academy and who goes home.
HEY, it's Carrie Underwood's "The Champion" playing over the opening montage.
First up tonight is Emily Carr. She has been dancing for sixteen years. She is very close to her sister. She wishes her parents could be there but they are working. Her sister is in attendance though. Great interpretation of the music. You can tell she is using every lyric in the song to match to her moves. Strong lines and extremely expressive. Yet another stunning contemporary girl. Nigel says Emily set a standard. He calls her magnificent. Vanessa says it was beautiful. Twitch says Emily is powerful even in her eyes. Mary says she lit up the stage and just brought it. Nigel wonders why her sister is not auditioning. So of course, they call her up to the stage. Ashley doesn't know why she isn't auditioning. But all the judges say yes to Emily and she heads to the academy.
https://www.youtube.com/watch?v=JRgNVaJrw0c
Next up is Gabriel Alvarez. He is from the Dominican Republic. Dancing kept him from getting into trouble. His mom just moved to the United States a year ago. Oh. He has a huge seal wheel. This is very impressive but umm… this isn't America's Got Talent.. I'm not sure how the judges are going to put him through based on this. Vanessa notes what I just said about this not really being for this show. Twitch calls it special but he wanted to see him dancing on his own. Nigel agrees to let him dance without the ring. He attempts some B-boy moves. He is decent but nothing to write home about. Nigel comments that he hasn't seen anything in that break dancing that was new to him. Vanessa agrees. Twitch disagrees and thought it was dope. Mary says he needs to be smarter about his auditions. Only one yes, from Twitch. So, no to the academy.
https://www.youtube.com/watch?v=mTctLcVNzEM
Next up tonight, Evan DeBenedetto. Yes, a tapper. He says he does all other styles but loves tap. He auditioned last year and made it all the way to the green mile but was sent home right before the first live show. I remember him well and his tap is just as strong as it was then. OH. Some great spins mixed in as well. Nigel is intently watching his feet. Great audition. All judges are up. Twitch loves that he came back with confidence. Mary thinks it will be his year. Nigel notes that Evan lost out last season to the eventual winner but calls him tremendous. Vanessa says the choreography complimented the music so well. All of them say yes and he's in.
https://www.youtube.com/watch?v=qohy_qJEFRQ
A quick montage (no names) of the judges saying no to many dancers.
Here comes Rachael Blanchard, a jazz dancer. She's interesting. I have seen better jazz dancers on this show but there is something to be said for the way she interprets and moves. It is a bit quirky and quite original. She looks like she could be a lot of fun in a routine. Vanessa compliments her smile and calls her adorable. She says everyone calls her baby from Dirty Dancing. So of course, cue the nobody puts baby in the corner joke from Nigel. Twitch calls her performance quality amazing but wants her transitions seasoned. Mary calls it a bit of cotton candy but she likes her. Nigel says the transitions were awful and a bit juvenile. Vanessa says yes. Twitch says no. Mary says yes. Up to Nigel. He has to make the decision and says yes. He gives her a shot.
Up next, Kyle Bennett, Jr. He does animation/tutting. He made it to the academy last season but wasn't picked to go further. Such a fascinating audition. Pretty darn amazing what he can do with his hands and head in relation to a song. Very cool and very original. The judges are up. Twitch is ecstatic. He loved it. He feels like the confidence was there as compared to last year. Mary calls it amazing and even notes his feet are good as well. Nigel doesn't think people will realize how much work went into that. Nigel hopes he is good at other styles. A ticket for Kyle as he gets a yes vote.
https://www.youtube.com/watch?v=qtKYIDXy3RY
We go right into Victoria Neukom. She's a contemporary dancer. When she was 15, her farm was taken away when the crops were diseased. So they moved and though she was sad, she had dance. She's quite raw when she dances and I mean that as a compliment. She is just a beast on the floor. The strength is incredible. Damn. Nigel stopped her and I wanted it to keep going longer. So good. Vanessa says wow. She loved it. Twitch loved how she used the length of her body. Mary says choreographers will love her. Nigel says it was contemporary based on gymnastics. He wanted to see some more dance movement. I get his comment but come on Nigel- we have seen many contemporary dancers who's auditions lean toward gymnastic moves. Give the girl a break. So a bit of a critique from Nigel but of course, it is a yes and Victoria heads to the academy.
https://www.youtube.com/watch?v=KRgZra6I0EU
We now have Gratsiela and Desislava Sandeva. They are twins. They are originally from Bulgaria. OMG. They look so short next to Cat. LOL. They are pretty adorable with their personalities. They will be doing hip hop. This will either be amazing…or quite bad. Well, they aren't horrible. But there's nothing really stupendous here either. One interesting moment comes when one sister is on top of the other but all in all, for me, a rather bland audition. Vanessa calls them cute and loves the originality. Twitch calls it fun but says they aren't ready for the show stylistically. Mary agrees. Not strong enough. Nigel wanted them to be better. A no and they heading home.
Finally tonight, Elan Lurie and Jordynn Lurie. A brother/sister salsa routine is up ahead! They had one really bad dance together when they were younger. People are sometimes confused by siblings doing a salsa dance but they say it is not a romantic or sexy routine. Mom is in the audience. And Nigel invites her up to the judges table. WOW. I love how both are having strong moments in this together and solo. I thought my eyes were only going to be on Jordynn but Elan is quite good too. HOLY SPINS. That's exhausting just watching. Mary calls the tricks crazy even though the overhead wasn't perfect. She wants Elan's feet to be worked on. Nigel wanted a bit more of a smile from Jordynn. Vanessa compliments the spins. Twitch enjoyed many moments and says they have a family fire. Mom says she has seen better. LOL. No, she is kidding. Mary says yes. Mom says yes. As do Nigel and Twitch and our siblings are heading for the academy. YES.
https://www.youtube.com/watch?v=U6b0ckSwdLg
Next week, the final audition episode, also from NYC. And then it is off to the academy! See y'all next week. :)