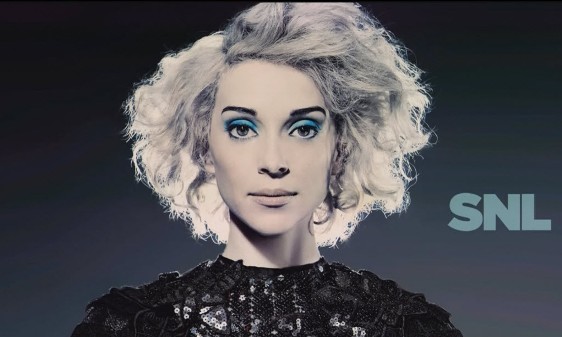 St Vincent Saturday Night Live
Watch two really terrific performances from singer/songwriter and multi-instrumentalist, St Vincent, on the season finale of Saturday Night Live. The singer's 4th studio album is due out on May 25.
St Vincent has collaborated with David Byrne and Bon Iver. She was a member of The Polyphonic Spree and was also part of Sufjan Stevens' touring band before forming her own band in 2006.
The music reminds me a little bit of Roxy Music. It's arty rock with a contemporary twist. I like it. Watch the videos below.
Digital Witness

[HD] St. Vincent – Digital Witness – SNL 5-17-14 by IdolxMuzic
Birth in Reverse

[HD] St. Vincent – Birth In Reverse – SNL 5-17-14 by IdolxMuzic