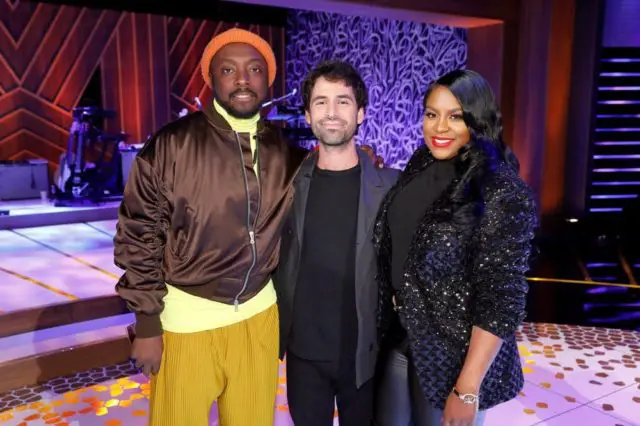 On the second episode of the new NBC competition reality show, Songland, hit maker Will.i.am was on the hunt for a tune to record with his band Black Eyed Peas. He ended up choosing an upbeat song "Be Nice" by Adam Friedman. But in the end, everyone won!
The four competing songwriters each won a prize.  The Black Eyed Peas recorded Adam Friedman's song right away, with a feature from the legendary rap artist, Snoop Dogg. But Charisma and Josh Logan's songs will eventually be on the Peas album as well. Ryan Tedder produced Charisma's song "Invincible," while  Ester Dean helped Josh Logan with his song "Boxes."   
Will, who worked extensively on each song, claims that he's taking songs off the finished Peas album to make room for all three of the contestant's originals. GOOD DEAL.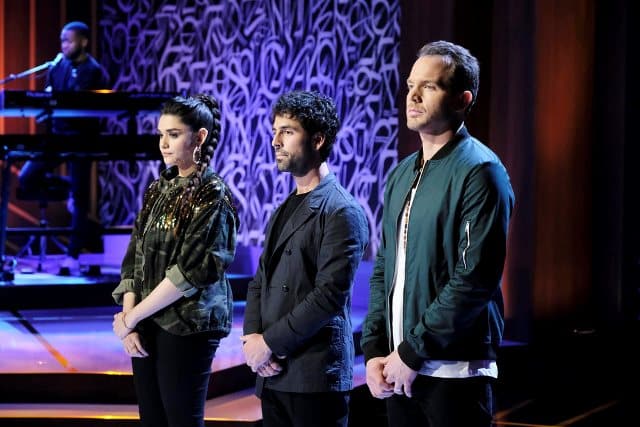 But even a fourth songwriter, Ray Goren, whom Will did not choose to advance to the next round, got a significant perk. Ray kept his song. However, Will produced a version of the song for the young artist. Ray's "Oh Lord" is already up on iTunes.
To hear all the before and after versions of the contestant's songs, checkout our recap.
In the meantime, Will produced a music video for  "Be Nice." Here's clip, starring Will.i.am and Snoop Dogg. The song, as of Wednesday afternoon, is No. 21 on the iTunes songs chart.  
The winning songwriter, Adam Friedman, has already had plenty of TV exposure. His song "Lemonade" recorded with Mike Posner has its own Wikipedia page. Radio personality Elvis Duran chose him as an Artist of the Month and he sang "Lemonade" on the Today's Kathie Lee & Hoda show. Check out the "Lemonade" music video on Vevo. According to his Facebook, he sang one of his songs "What If" on ABC's The Bachelor back in 2017.