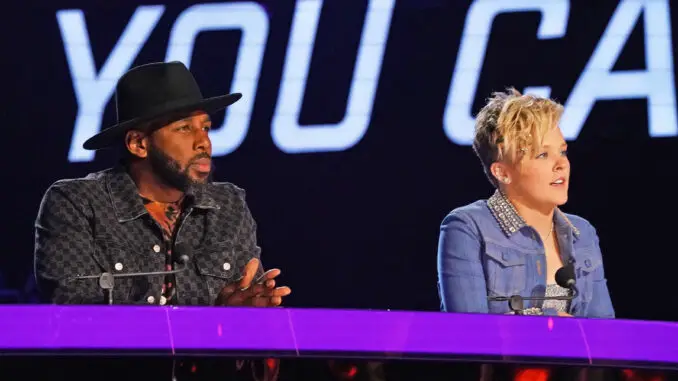 The So You Think You Can Dance Top 12 will be revealed TONIGHT (June 15). But here's something. A reliable source who has provided correct spoilers in the passed slipped us the Top 12 ahead of tonight's show.
FOX taped tonight's show last week. It's still undetermined if SYTYCD will have live shows and voting. We could wind up with spoilers all season!
Tonight's episode is the first with new judge Leah Remini who took Matthew Morrison's place after FOX fired him. The Glee star lost his job after he contacted a female contestant. She let the network know what happened, saying she wasn't comfortable. After an investigation, FOX gave him the boot.  Leah, a Dancing with the Stars alum, will take her place next to judges tWitch and JoJo Siwa.
Here is the Top 12. In two weeks, the Top 10 will take the stage and face another double elimination. 
So You Think You Can Dance Season 17 Top 12 Spoilers
What do you think of the results?
Guys
1. James Lord Fin Thomas
2. Waverly Fredricks
3. Beau Harmon
4.Thiago Pacheco
5.Carter Williams
6. Keaton Kermode
Girls
1. Alexis Warr
2.Ralyn Johnson
3.Essence Wilmington
4.Anna Miller
5Virgina Crouse
6.Jordan Betscher