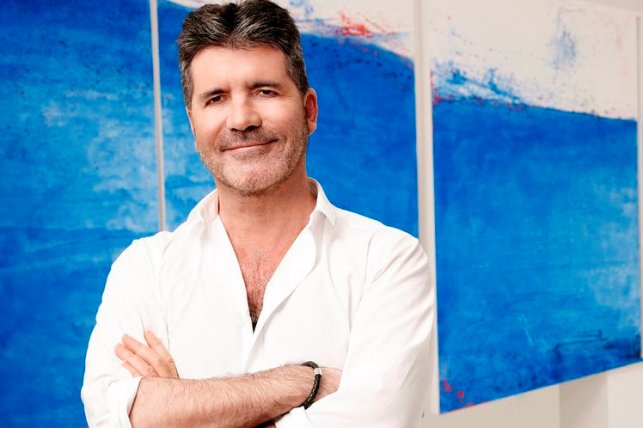 In an interview with Extra's Terri Seymour, Simon Cowell revealed that he was asked to take part in the American Idol reboot coming to ABC in 2018, but turned it down.
"I was asked to do it, and the answer is no."

The star, who exited the show in 2010, explained, "I have no interest. My memories are when we first started. It was a different time with Randy [Jackson], Ryan [Seacrest] and Paula [Abdul]. You can't recreate that."

Cowell, who is now on America's Got Talent, admitted, "Last time I watched, it was not the same show, just the same name. I left for a reason and I never regretted that."

A source recently confirmed to "Extra" that Ryan Seacrest is in early discussions to return to "Idol," which he hosted for 15 years before it wrapped in 2016.
First, I would think Simon's contract with NBC would keep him from appearing on a competing reality show. Next, who believes for even a second that Simon would return to American Idol? At this point, he's not going to take part in a show that he doesn't have a huge piece of. Thirdly, if ABC didn't have the cash to lure Kelly Clarkson to the judges' table, certainly Cowell would be far out of their budget range.
The irony here, is that stars American Idol created, like Simon Cowell, Kelly Clarkson and Jennifer Hudson are no longer affordable hires for a show struggling to return on a shoestring budget. While the once mighty Idol will have to do with second tie talent on their panel, the more successful The Voice can continue to benefit off its legacy.
UPDATE: Simon also appeared on Today to talk about America's Got Talent.
"We spoke about it, and they did ask me, but no," he insisted. "And I'll tell you why: First of all, I'm committed to ('America's Got Talent') and I made a commitment to this show and I do like being on this show. And secondly, when I really, really thought about it, it was kind of like, 'How can you go back again?'"

More importantly, he added, "When I left it the last time, at the time, it felt like the right thing to do."

"When we very, very first started it, it was kind of like fun-crazy-naive," he said. "None of us really knew what we were doing. That was a fantastic panel, by the way."

"I don't think there was ever any chance of me going back for ('Idol'), but with that crowd? One hundred percent on something else," he said.

"Even when I was on 'Idol,' I was producing this show, and I used to go down to the auditions and I used to think, 'I think I would actually prefer to be on 'Got Talent' than 'Idol,' because I like the variety of the acts,'" he said. "It all worked out. I'm happy for ('Idol') coming back, and then I'm happy for myself that I can do this show."