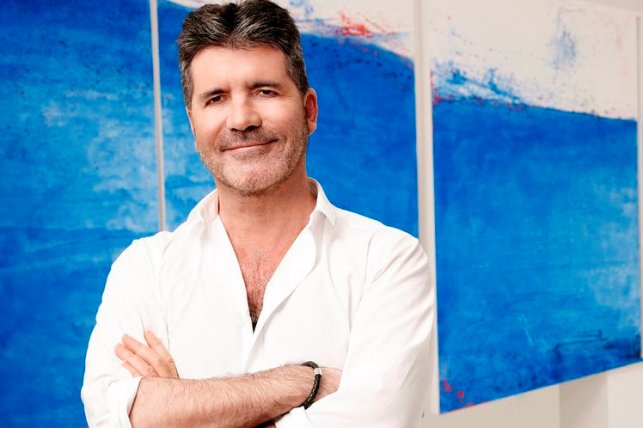 Mr. Simon Cowell…Spin Machine? In a new interview of People magazine, the America's Got Talent judge claims he was off American TV because he "chose" to take a much needed break! X Factor USA wasn't cancelled by FOX. He was too busy to produce it, so he pulled the plug. OK THEN.
"It wasn't like a major thing, but you get to a point where if you're too tired and there's too much pressure, it's not fun anymore and I just thought I can relieve the pressure for a couple of years, which was a good thing."

"The interesting thing is everybody thinks X Factor was canceled, that wasn't the case. What happened was that after three years I said, 'I can't do this any more' – it was just too many shows."

He adds, "Fox offered us another season, but I couldn't do it, so that's why we stopped the production, because I couldn't do it anymore. Even though the numbers weren't as good as we hoped, in today's climate, they were brilliant figures, we just didn't realize it at the time!"
X Factor season 1 premiered with solid, if not spectacular ratings (4.4/12 in the 18-49 demo, 12.49 total viewers).  However, the final season two years later premiered with a 2.2/7 and 6.45 viewers and ended with 1.7/5 rating 6.22 million viewers. Half the viewers were slashed. Not exactly "brilliant figures."
Although the statement FOX released to announce X Factor's cancellation made it appear the ball was in Simon's court, only months later he was lamenting the show's demise. "I think if they'd stuck with it and I'd had a bit more confidence, I would have turned that show around in a couple of years."
Naw, The Voice won the singing show wars. The NBC series killed X Factor and mortally wounded American Idol. FOX had to know it could not sustain two singing shows at once, so they ditched what was at that time, the lower rated show.
But if it makes Simon feel better three years later to spin the hell out of that…well good luck with it!  To give Simon some credit: So far so good with his return to America's Got Talent. Monday's premiere was well paced, full of entertaining acts and the judges chemistry was really good. Simon is behaving as if he really wants to be there, which makes all the difference.
via People magazine