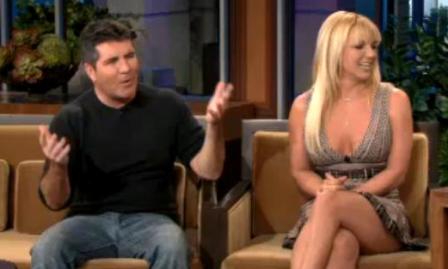 Simon Cowell and Britney Spears dropped by the Tonight Show to talk about the upcoming X Factor live rounds and more.
Britney talks about how nervous she was initially. Despite her ability to say no, Britney finds it difficult to be booed, but she's getting used to it. In part two, Simon chats about bringing a healer into his house to get rid of the negative energy. The "sickest" room was his bedroom.
Simon is in discussions to be frozen when he dies. No, really, he does.
Simon and Britney Part 1
Simon and Britney Part 2