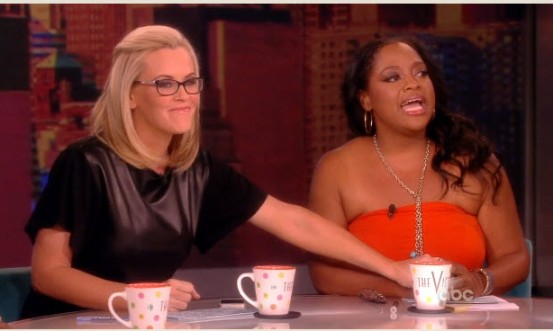 On this morning's The View, Sherri Shepherd and Jenny McCarthy confirmed they will be leaving the show at the end of the season in August.
Jenny first teased that the rumors were not true. But she was just kidding.
"Let me tell you what is going on," she told the audience. "I am so grateful to have worked with Barbara Walters in her last year, along with many producers and co-hosts. After much consideration, I've taken a new job which allows me to do what I do best, which is talk without having to interrupt anyone."
Sherri has been keeping a secret. "A lot of those people close to me and some of the producers here, they've known since the spring that I did not intend to return to the show after my contract ends in August," she said.
"I'm a woman of faith and seven in the bible is the number of God's completion. And I've been here seven years, and my time with 'The View' is complete." Sherri broke down at one point, " … I'm going to forever be grateful to Barbara Walters and Bill Geddie for taking a chance on an actress and a comedian and making me learn things and making me step out of my comfort zone, for giving me a chance when everybody said I shouldn't be at this table."
Via ABC News
Watch the video below.