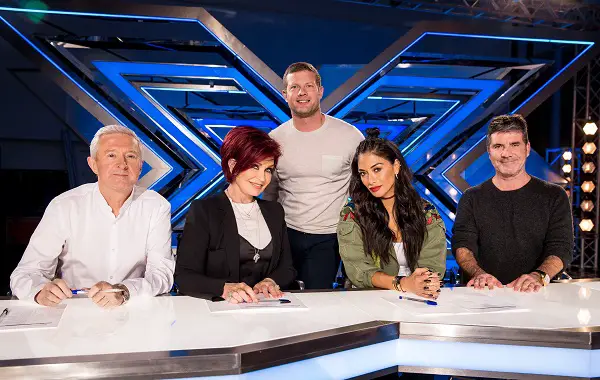 Former X Factor UK and America's Got Talent judge Sharon Osbourne is bashing former boss Simon Cowell again.
She claimed that he "doesn't like people who are overweight." Although he's been careful not to criticize a woman's weight to her face in the past few years, it would not be surprising to find that he's held on to that particular prejudice.
Speaking on the Siriusxm Honest AF podcast, Sharon said Simon has "very dated" views. Speaking to show hosts Daniella Clarke and Barbaranne Wylde, Sharon said: "Simon doesn't have an ability to see individuals. He doesn't like people who are overweight. Seriously."
"That's why he turned down Jennifer Hudson, that's why he wouldn't champion her on American Idol. But it's the truth. He's very dated."
Jennifer reacted to Simon's criticisms of her during the singer's Idol season 3 run: "Simon told me I was 'too big' in every way. I think he meant my hair, my voice, my personality, my songs. "I didn't really understand how that was a negative thing. I said, 'Is big not what a star is?'"
Simon's show America's Got Talent garnered negative headlines earlier this year when it came to light that he fired Gabrielle Union from the judges panel because he considered her a troublemaker on set. According to reports, producers considered her hairstyling "too black." Julianne Hough was also fired in the shakeup. The current season brought back Heidi Klum and added Modern Family star Sofia Vergara to join Simon and Howie Mandel on the panel.
Sharon hasn't spoken with Simon in years, according to what she told Piers Morgan and Susanna Reid on Good Morning Britain back in November. "I'm talking but I haven't spoken to him in so long, last May was the last time. Not this year but the year before. So it's been a while."
Sharon was fired from X Factor after ripping into Simon on the Howard Stern show in 2018. She called Simon a  "f***ing pain in the ass" and said the contestants who audition for X Factor  " all suck," adding, "It is like hey is this f***ing karaoke or what?"
No love lost there, I suppose.