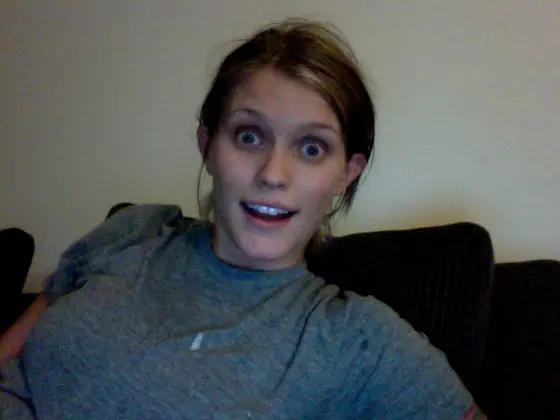 UPDATE: Megan blogs about her wedding HERE.
I had no idea that Season 8 American Idol alum, Megan Joy, was set to get married this weekend! The happy day is Sunday and in her latest kickstarter update to contributors, she talks about the excitement around her upcoming nuptials to Quinn Allman, of the band The Used:
Here we are folks. Still well over the goal and still well over human bliss capability levels. I cant believe how much I shlopped on my plate all at once but somehow its all going pretty smooth and the things that have come up to test me have only made me appreciate the creamy smoothness of other things more.  I cant wait for it to be tomorrow night as I finally relax and let anything unfinished just be. A GORGEOUS SUNDAY WEDDING IT IS . Its been so insane to plan everything but now that its here I'm just ready to forget everything and fall in love with my son and fiance all over again in front of the people who love us most. ahhhhh sweet sweet beautiful days. Thank you again and again and again for making these days extra special. Not only do I get to know that my family is growing I get to know that my career and hard hard work is growing too. BEST DAYS EVER. THANK YOU SO MUCH. We are putting off our honey until next month so that next week we can bust out the videos I've promised and start planning everything we need to do to get my album out…. FINAALLLLLYYYY! Ill post pictures of my beautiful day next week. HAVE THE BEST WEEKEND EVER. THAAAAANK YOOOOU FOOOREVVVVEER
Mrs. Megan Joy Allman aka The Almond Joy
put me in beeeeeed. ZZZZZzzzzzzzzz
If you want to help Megan fund her debut album, click this link to her Kickstarter fund and contribute! Currently, she's well over her 15, 000 goal, but a little bit more wouldn't hurt.
Congrats to Megan and her family. Can't wait to see those wedding photos next week!