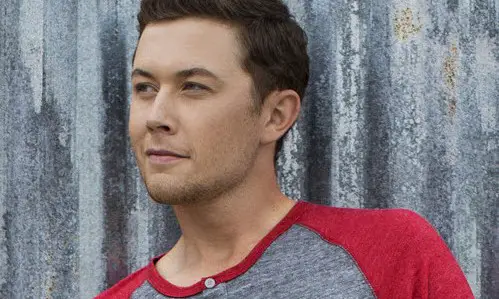 Scotty McCreery is set to release his first book, titled Go Big or Go Home: The Journey Toward The Dream, on May 3, 2016.
The book, to be published by Zondervan, a Christian imprint of Harpercollins, chronicles Scotty's story from small town dreamer to becoming American Idol's season 10 winner at age 17, to his current status as a country music star.
The book will be available for pre-orders beginning Nov. 15.
"God gave me a voice and America gave me a chance," said Scotty from a press release. "This book is about those two things, and about the amazing journey that began the moment I decided to say two words about this show I knew and loved. 'Why not?'"
Scotty's next studio album is scheduled for release in 2016, and his latest single, "Southern Belle," is out and climbing the charts on country radio now.
Scotty tweeted excitedly about the book this morning:
Announced today! Releasing my 1st book GO BIG OR GO HOME May 3, 2016. Pre-orders begin Nov. 15 Details announced soon! #GoBigOrGoHomeBook

— Scotty McCreery (@ScottyMcCreery) October 8, 2015
I'm always skeptical when a young person pens a memoir. It's better to wait to tell a story–which has barely begun, in any case, for a 20 something. Age and experience brings greater perspective. Still, running the Idol gauntlet is a unique experience. Teens, in particular, might learn something from Scotty about having big dreams and not being afraid to go after them.
Via Music Row