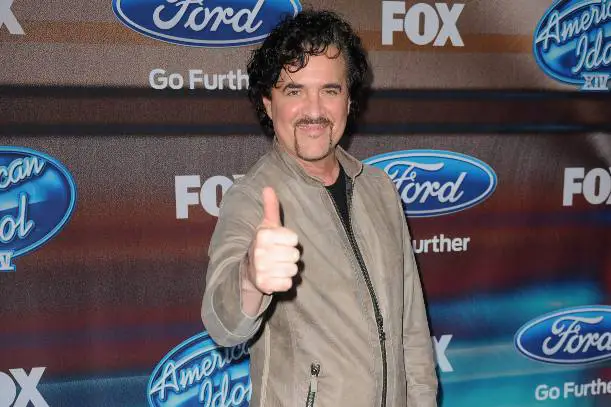 American Idol mentor, Scott Borchetta, has made it clear that he and his label, Big Machine Records, will not only sign the winner of American Idol, but also make sure they get the proper promotion and radio support.
But now, in a backstage interview with Afterbuzz following the Top 9 performance/results show on Wednesday, Scott revealed that he would be willing to sign finalists in addition to the winner. "Right now, it's about potential," said Scott, "and I think there are 3 or 4 who have the potential to be signed."
Joey Cook, Jax, Rayvon Owen, Nick Fradiani and Quentin Alexander, were mentioned by Scott as singers who delivered outstanding interpretations of songs during the Kelly Clarkson themed episode (she also served as guest mentor).  It's a good bet that his favorites are among those he mentioned. Funny that he left frontrunner, Clark Beckham, off of the list, though.
Scott has said that he's using American Idol as A&R for his label. If America isn't on the same page, he'll sign who he likes in addition to the winner. In which case, it will be interesting to see which singer is provided the best resources.
Speaking of American Idol winners, the interviewer asked if Big Machine would sign Kelly, since her RCA/19 contract has been fulfilled with the release of the singer's latest album, Piece by Piece. Scott says he hasn't talked business to Kelly yet. However, Billboard magazine, mentions Big Machine as a possibility, considering the label's pop/country crossover cred, and close ties to Kelly's mother-in-law, Reba McEntire. It's an interesting idea to ponder.
One thing that would NOT get in the way of Scott and Big Machine signing Kelly–that little tiff they had a few years ago over a snarky remark he made regarding Idol singers, in defense of Taylor Swift's notoriously horrible live singing.  Kelly responded with a blog post that eventually went viral, that called Scott "Captain Obvious," among other things.  He laughed it off in the interview, mentioning how he patched things up with her a few months later at the CMT awards. He was never mad about that. Later, he joined American Idol and personally asked her to guest mentor. He's a man who does not hold a grudge, apparently–especially if money is involved.
Watch the interview below: