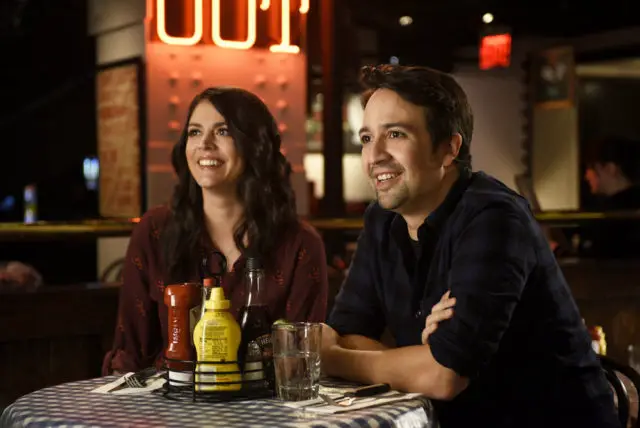 Lin-Manuel Miranda the creator and star of the Broadway Smash, Hamilton, hosted this week's Saturday Night Live. With so much breaking news in the last few days, the SNL writers room had to be chaos in the run-up to last night's show.
Nevertheless, they managed to put together a hilarious cold open that kicked off with the Vice-Presidential debate and ended with Donald Trump's "apology." Alec Baldwin returned as Trump, while Kate McKinnon was her typical divine self as Hillary Clinton.
https://www.youtube.com/watch?v=5sYGjoUcusM
In Lin-Manuel Miranda's opening monologue, he definitely DID NO throw away his shot. What a ray of sunshine this man is.
Other Trump-centric bits included the return of Kate McKinnon as Trump campaign manager, Kellyanne Conway. It's her day off. And she gets no rest from her job as spinner-in-chief. Because Trump is an idiot.
https://www.youtube.com/watch?v=Zjbc15X1zSM
Tina Fey and Jimmy Fallon made a guest appearance during Weekend Update as female undecided voters from the suburbs of Philadelphia. Thank jeebus for Tina, who single-handedly carried the skit. Jimmy could have at least put some effort into the accent and reading the teleprompter correctly.