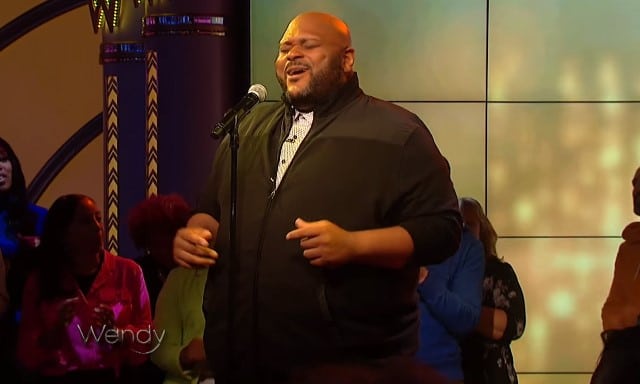 American Idol season 2 winner Ruben Studdard dropped by the Wendy Williams show to promote his upcoming album, Ruben Studdard Sings Luther Vandross.
Jerry O'Connell, sitting in for host Wendy Williams, chatted with Ruben about American Idol and more. The singer watched Sunday's premiere giving it a big thumbs up. Ruben pointed out that judge Lionel Richie is a fellow Alabama boy. As far as OG winner, Kelly Clarkson working as a coach on rival The Voice Ruben said, "I can't be mad at Kelly for getting that check!"
His friendship with season 2 runner-up Clay Aiken endures. "That's my boy," Ruben says, "We're tight." Also, Ruben shot down rumors that he's currently engaged. (That is a thing?).
The inspiration for Ruben's Vandross tribute is his mother, a huge fan of the R&B singer. After chatting, Ruben performed Ruben Vandross's big hit "Never Too Much."
Watch the interview and performance below.
https://youtu.be/VpML8y7p9dg