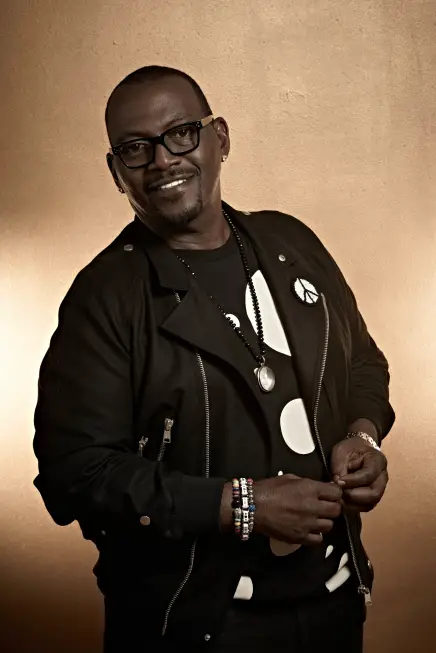 Oh…check out Randy Jackson covering his butt! Remember when rumors were flying about who would be sitting at the judges table for American Idol season 12? And many of us were thrilled when it looked like Randy was off the panel–shuffled off into a mentoring position?
Well now, Randy says HE CONSIDERED QUITTING IDOL. Yeah right. He tells Access Hollywood:
"It did cross my mind [to leave 'Idol'], 'cause, you know, when we started this, we never knew it would go this long," Randy told Billy Bush and Kit Hoover and Wednesday's Access Hollywood Live. "So, thank God, I was so blessed to have the show and have it go this long, but, you know, sometimes you want to look at some other stuff."
Whatevah, Dawg.
Randy feels that Idol, as the maker of stars, will have longevity:
"This show could go as long as they really want it to go — I mean, you look at even the numbers now," he said. "It's the greatest [show] of its kind.

"Most things on TV that are reality shows, there's no proof of concept — somebody wins and they just go away or whatever they get a trophy or prize and it's on to the next one," he continued. "This show, the afterlife is amazing when you look at the careers of Jennifer Hudson, you look at the career of Kelly Clarkson."
And why does Idol produce successful musical artists when The Voice and X Factor cannot? Because those other shows are all about the judges, while Idol is about the contestants. O rly?
"When we started 'Idol,' nobody knew who we [the judges] were," he explained. "We were not famous names! So we could be brutally, totally honest with people without worrying about whatever preceded us in our careers, [or] how people viewed us before.

Adding, "[And] we focus on the talent and we have some amazing talent this year. And that's what the show is really about 'cause kids win and they go on to have a shot at a career."