Five remain! Join me at 9/8c!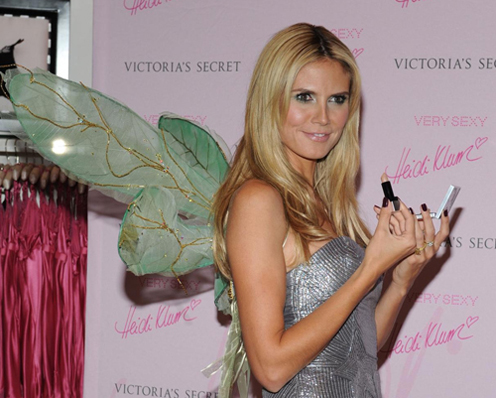 PROJECT RUNWAY 12 – EPISODE 12
I hope you, unlike me, were not drinking during tonight's Project Runway, because if you, like me, succumbed to the temptation of taking a sip of wine every time someone said "avant garde," you're pretty freaking sloshed right now. I'm pretty freaking sloshed right now. I'm surprised I can still spell.
It's the final five, which in the real world would mean we're witnessing work by the cream of the crop, the best of the best, but on Project Runway means at least three of these people won't even get a simple silk screen print T-shirt sold at their local Target. The avant garde (sip your wine!) challenge in question involves creating obscenely extravagant outfits inspired by live butterflies. (Did you know you can buy live butterflies by the box? They come frozen.  How soon until we do that to dogs, or people? Or cockroaches?) Being that this is the last challenge before Fashion Week, every designer goes over budget by a lot. Dom, who produced the evening's cheapest outfit, went $180 above the suggested budget of $500, which seems conservative compared to Bradon's obscene $1200 fabric bill.
For what seemed like the length of the entire Mesozoic period, a man no one had seen before talked to the designers about fingernails, and if you paid attention to that and enjoyed it, go email Lifetime and beg for Project Manicure. Us normal people will continue to ignore these useless product placement segments, fast forward, and pray that next season we revert back to the much more manageable hour-long shows
TIMSULTATIONS! Tim loved Dom's concept – contrasting fabrics meshed together to represent butterfly cross-breeding – and seemed particularly impressed by the construction of Bradon's sculpturesque gown construction. But he hated Helen's avant godawful black silk coccoon burqa thing, which sent Helen (predictably) into another bout of tears and commotion, to which Tim calmly responded with ""Come to! Come to, right now! Get out of this conundrum! Rally! Rally!" Imagine if he'd become a doctor. Such polished bedside manner.
But wait! There's more! In an unprecedented twist, Tim graces the workroom one day before the runway with the entire collection of the season's losing looks, and forces the final five to each choose one and redeem it – by snipping, cutting, modifying, to turn a losing garment into a modern, winning one. The choices, notably, include Justin's hot-glue-mesh elimination dress, which he chooses to redo himself.
THE RUNWAY! Each designer presented two looks: the avant garde (bottoms up!) challenge, and "make it work" loser reinvention challenge. It's a bizarre flight of fancy – from a crazed dinosaur graveyard dress, to something that looks like a French maid dominatrix, to several hair and makeup (and nail, if we must) choices that don't need breath wasted on them. The judges are mixed on nearly everything except for Dom's duo of dresses, which are universally and deservedly praised. (But then Bradon won. Ladies and gentlemen, Project Runway.)
In the end, the judges can't decide who to eliminate out of Alexadria, Justin, and Helen, and so they allow all three a second chance. Next week, each must create an entire collection, in order to claim the third spot at NY Fashion Week alongside Bradon and Dom.
Who'll make it? See you next week!
Avant garde! (Guzzle guzzle!)