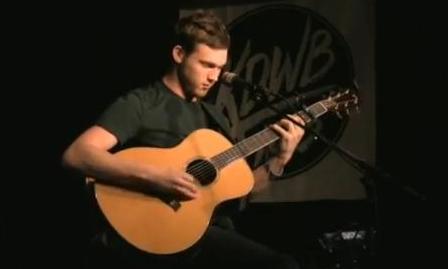 Phililp Phillips confirmed to Yahoo Canada that the next single off of his debut album "The World from the Side of the Moon" will be "Gone Gone Gone," set to be released next year.  Via Yahoo Canada
"You're the first to know," he told Yahoo! Canada Music. "The second single will be 'Gone, Gone, Gone' [and] it's a good little love song. Todd Clark and Derek Fuhrmann, they wrote [it] and brought it to me and I thought it was a beautiful song. The more I've played it live, the more I've made it more my own and people seem to really connect with it and really enjoy it so I'm excited to see how that song's going to do."
Read more:
Phillip Phillips Officially Added to Matchbox 20 Tour
Phillip Phillips – MIX 104.1 Not So Silent Night – Recap and VIDEOS
Phillip Phillips – "This Christmas" – The National Tree Lighting – (VIDEO)
UMG continues to make wise decisions in terms of promoting the new record from the American Idol season 11 winner.
"Gone Gone Gone is another engaging, Americana inflected tune from Phillip and a perfect followup to "Home." Here's hoping for another massive hit for the young singer.
Phillip performs tonight at the Town Centre in Pickering Canada.  He heads out on tour with Matchbox 20 in January.