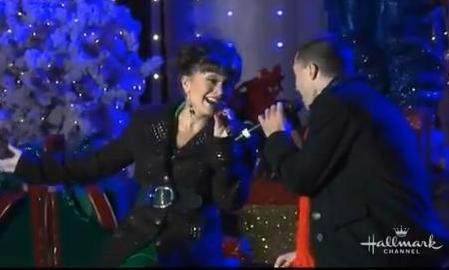 It's coming at you! A ton of Christmas performances I've been saving up for the holiday! Right here, we have Pentatonix, Kimberley Locke and Diana DeGarmo and Ace Young performing for the Hollywood Christmas Parade special.
Kimberley rode in the parade and sang "Silver Bells". Pentatonix and Ace and Diana performed at a separate event at Universal Studios City Walk. The parade is an annual tradition in Los Angeles and airs on the Hallmark Channel.
Check out the performances below.
Pentatonix – Angels We Have Heard on High
Awesome. Always
Diana DeGarmo and Ace Young
They sing an original song. Welp. All I have to say is they are 100% ready for that return trip to Branson. This isn't a Christmas song either, but whatever.
Kimberley Locke – Silver Bells
Kimberley arrives sitting atop a convertible.