Party post! Too many party photos to post in headlines, so I'm pulling them out into a separate post.
We have Glee and Smash stars at the Glaad Media Awards in New York City last night, Glee and X Factor stars performing at Perez Hilton's birthday party (a fundraiser for VH1 Save the Music), An Idol and her boo at Muhammad Ali's Celebrity Fight night and an Idol or two appearing at a private function.
Glee stars Cory Monteith and Naya Rivera co-hosted the Glaad Media Awards in NYC last night. Smash star, Megan Hilty was in the audience and bid $5,000 to kiss Cory Montieth! She won. Dancing with the Stars won Best Reality Show. See the full winners list here.  (Click on thumbs for larger images)
Perez Hilton threw a birthday party for himself in Hollywood last night to benefit Vh1 Save the Music.  X Factor alum, Chris Rene and Glee stars Samuel Larsen and Amber Riley performed.  (The Backstreet Boys reportedly caused a riot when they took the stage.)  Photos courtesy of Lindsey Parker of Yahoo Music (@LindseyParker).  The theme was "Mad Hatters". All attendees were required to wear a hat.   Over 22K was raised for Save the Music.
Chris Rene sings "Young Homie"
Amber Riley sings "Bust Your Windows"
Samuel Larsen sang "Sex on Fire"
Jordin Sparks and her boyfriend, Jason Derulo were spotted at the Muhammad Ali Celebrity Fight Night in Phoenix, AZ.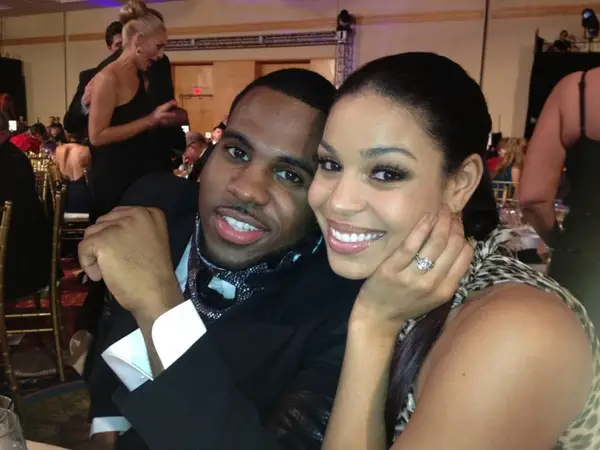 Last but not least, American Idol music director, Michael Orland,  attended a private function last night with a slew of Idols, including Katie Stevens and Casey Abrams.  Michael played the music while Casey and Katie performed.  Casey sang "Harder to Breathe" and "Your Song"! (Via @michaelorland)