Three weeks after the song's premiere, the music video has landed.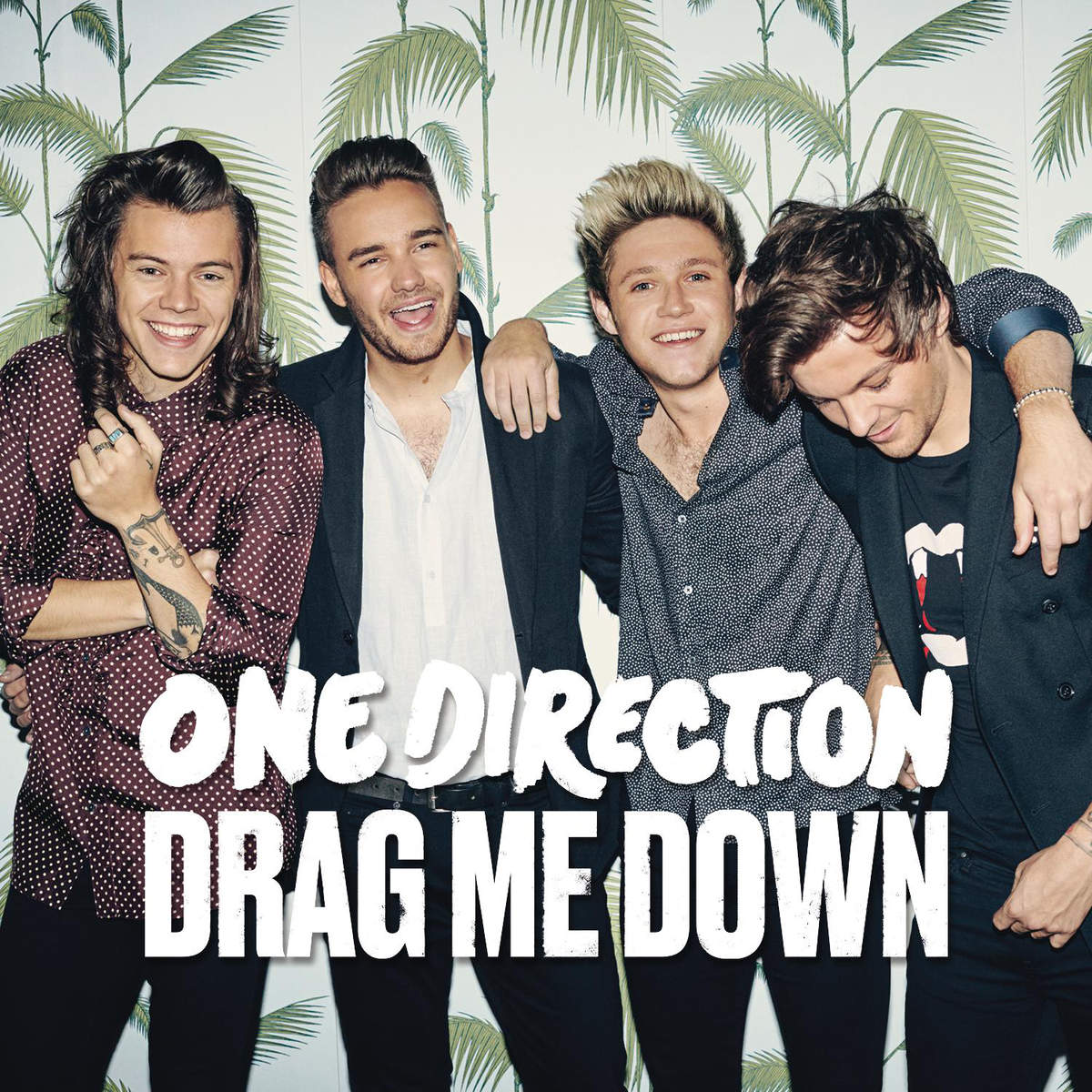 One Direction premiered music video for their new single "Drag Me Down" this morning. It was filmed on August 6 at NASA's Lyndon B. Johnson Space Center in Houston, Texas.
One Direction Premiere Brand New Video For 'Drag Me Down'

Friday, Aug 21st 2015, 6:49 am

***Video For Worldwide No.1 Single Filmed in NASA Johnson Space Center***

http://www.vevo.com/watch/one-direction/Drag-Me-Down/GB1101500831

One Direction today premiere the incredible new video for their massive worldwide smash 'Drag Me Down'.

The world's biggest band filmed the video at NASA's Johnson Space Center, Houston. Directed by long term collaborators Ben and Gabe Turner from Fulwell 73, filming took place around the NASA T-38 aircraft jets that are used by astronauts to train for spaceflight, and the NASA WB-57 High Altitude Research Aircraft, a specialised aircraft that is used for high atmosphere research work.

In the video we see each of the boys training to go up into space in different parts of the Space Vehicle Mockup Facility, where astronauts train. Liam trains inside the International Space Station replica, a world-class laboratory orbiting 250 miles above Earth, whilst Louis is seen driving the Space Exploration Vehicle rover, a prototype vehicle design that could be used with wheels to explore the surface of Mars.

Niall was filmed on the Partial Gravity Simulator, a device that imitates the partial gravity that would be experienced on the moon, an asteroid or Mars. Whilst Harry meets Robonaut, a human-like robot, a model of which is now aboard the International Space Station.

The band also filmed in a full scale replica of the Orion spacecraft, NASA's vehicle in development for crewed missions to deep space, wearing spacesuits designed to be worn by astronauts when they launch and land.

One Direction surprised fans with the impromptu release of 'Drag Me Down' on July 31st, which instantly became the group's most successful global single launch ever, selling over 500,000 copies in its first week. The song was also their fastest ever selling single in the USA.

'Drag Me Down' has hit No.1 on iTunes in a staggering 90 countries. The song also set new streaming records on Spotify, with the highest first-day streams for a single globally, as well as the highest first-week streams for a single ever in the UK. Overall 'Drag Me Down' has now had over 40 million streams to date on Spotify globally.

About NASA:
NASA is leading a global partnership to fly the International Space Station, wh ere humans have lived continuously for almost 15 years. The station crew conducts research off the Earth, for the Earth that results in new knowledge to improves lives across the planet, expand commercial space flight and prepare for journeys further into space.

NASA is developing a new spacecraft, Orion, and the largest rocket ever built, called the Space Launch System, as well as the equipment and technologies that will be used to fly humans to deep space destinations and ultimately on a journey to Mars in coming decades.

Find out more about NASA and how to join the missions at www.nasa.gov
Watch it below.