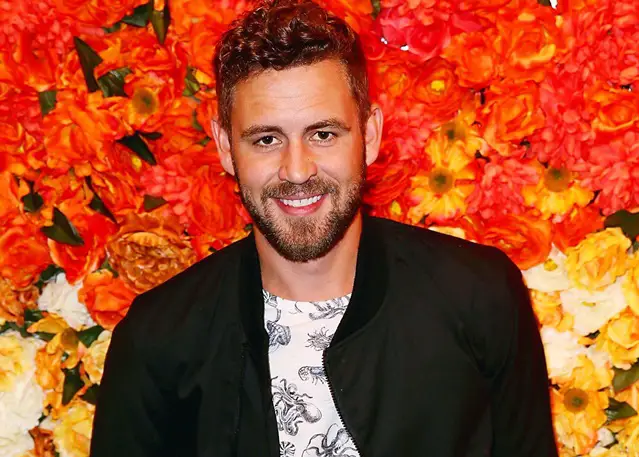 On Tuesday night's After Paradise, the season 21 Bachelor was announced and it is…Nick Viall. I KNOW. He's appeared on The Bachelorette TWICE and is currently being rejected on ABC's late summer reality show, Bachelor in Paradise.
I mean. C'mon. A little variety would be nice. What happened to that diverse casting ABC keeps promising? It's bad enough that every Bachelor is a white guy. But the SAME white guys, over and over again. Zzzz.
From People magazine
Former Bachelors Sean Lowe and Ben Higgins (via video call) joined co-host Michelle Collins in welcoming the two-time runner-up to the live Bachelor in Paradise after show to talk about the journey ahead.

"I'm nervous," admitted Viall, 35. "I'm very excited."

Viall tied a non-spoiler-y bow around the inevitable realization that his romance with BiP's Jen Saviano doesn't lead to happily ever after, teasing, "You'll have to watch to see how it ends" before Collins jokingly dashed fans' dreams that the next installment could be "a throuple season."

Viall quipped of his fourth time seeking love on a Bachelor series: "I certainly have the practice."
Nick was runner up on The Bachelorette seasons 10 and 11 when he competed for the hearts of Andi Dorfman and Kaitlyn Bristowe, respectively.
So, none of the rejected suitors from the most recent season of Bachelorette want to sign on?
POLL! Are you happy Nick Viall will be the next Bachelor?
GMA Interview
https://www.youtube.com/watch?v=flhZEj8Rd4Y