Download NEW music from Idol alums, Crystal Bowersox, David Archuleta and Gina Glocksen at iTunes.
Crystal Bowersox – Dead Weight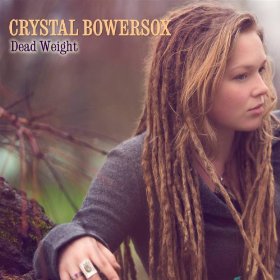 The first single, "Dead Weigh", from the upcoming Crystal Bowersox album All That For This is available NOW for download. 
Crystal's sophomore record will be available on March 26.
David Archuleta – Don't Run Away
While David Archulta is in South America on a Mormon Mission, his team is busy back at home, releasing new music! Download his new single, "Don't Run Away" from iTunes
The song is from his forthcoming album, No Matter How Far, set to be released on March 26.
Gina Glocksen – Help Yourself
Season 6 American Idol alum, Gina Glocksen, has a new song out titled "Help Yourself" Download it from iTunes.