Check out new releases from Avicii featuring Adam Lambert, Heejun Han and Glee star, Naya Rivera. Check out Daughtry's new single and a big announcement HERE.
Avicii with Adam Lambert and Nile Rogers – Lay Me Down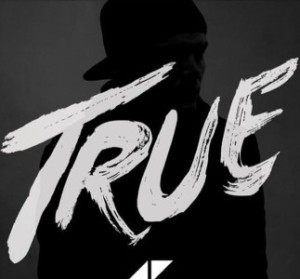 The new album from DJ Avicii is out. One of the standout tracks is "Lay Me Down," a collaboration with Adam Lambert supplying vocals and guitarist and producer Nile Rogers. The song is simultaneously fresh and retro and should be a massive dancefloor hit.
Download "Lay Me Down" by Avicii feat. Adam Lambert & Nile Rogers from iTunes
Listen to "Lay Me Down"
"Bring The Love Back" – Heejun Han feat. Pusha T
American Idol alum, Heejun Han's new single, a dance pop song featuring a rap from Pusha T is kind of a surprise, considering the Season 11 alum made his mark on Idol with ballads.
Download "Bring the Love Back" by Heejun Han from iTunes
Watch Heejun PARTY DOWN in the Music Video
"Sorry" – Naya Rivera featuring Big Sean
The debut single from Glee star, Naya Rivera, is a collaboration with rapper, and boyfriend Big Sean. She's never performed anything even CLOSE on Glee to the rhythmic pop song here. I wish the song highlighted her soulful, sultry vocals, but I can't blame her for riding off her boyfriend's popularity and aiming for that all important radio play.
The provocative lyric video has words superimposed on women's naked bodies. If the single doesn't' get played on the radio, maybe she can rack up some video views. I'm sure that's the idea (and for anyone creating nekkid videos. Thanks Billboard and your Hot 100 rule change).
Download "Sorry" by Naya Rivera feat Big Sean from iTunes
Watch the "Sorry" Lyric Video