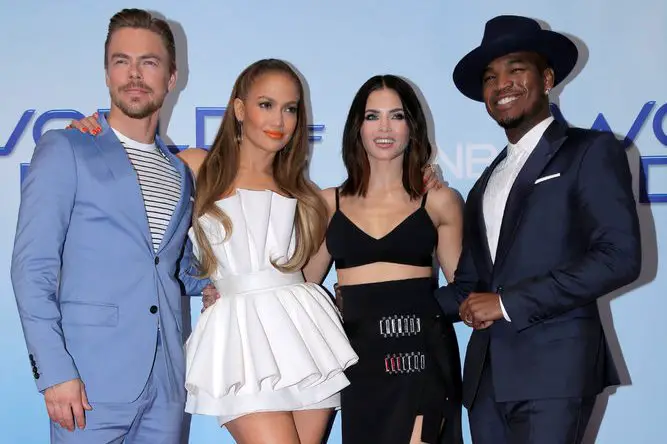 NBC has announced the premiere dates for #1 summer series America's Got Talent, freshman success World of Dance and the two-time Emmy Award-nominated high-octane competition series American Ninja Warrior. In addition, adventure series Running Wild with Bear Grylls will be returning for its fourth season.
NBC has won the last seven consecutive summers in the adult 18-49 demo and the last three in a row in total viewers.
America's Got Talent and World of Dance return with their casts intact and once more making up NBC's entire Tuesday night of television.
"AMERICA'S GOT TALENT" (PREMIERES TUESDAY, MAY 29 FROM 8-10 P.M. ET/PT)
After enjoying its most-watched season ever, America's Got Talent returns for season 13 following a thrilling 12th season in which 12-year-old singing ventriloquist Darci Lynne Farmer from Oklahoma City, Okla., took home the grand prize. Judge Simon Cowell, Mel B, Heidi Klum and Howie Mandel, as well as host Tyra Banks, will all be back.
Last summer America's Got Talent averaged a 3.5 rating in adults 18-49 and 16 million viewers overall in "live plus seven day" averages for original Tuesday telecasts, according to Nielsen Media Research. That made it "Talent's" most-watched season ever in its 12th year. It was easily the #1 summer show in both measures and provided a strong lead-in to the #2 show of the summer, NBC's "World of Dance."
"WORLD OF DANCE" (PREMIERES TUESDAY, MAY 29 FROM 10-11 P.M.)
Coming off its hugely successful first season in which French hip-hop duo Les Twins were crowned champions, last summer's #1 new series World of Dance returns for a highly anticipated second season.
World of Dance gives dancers the platform to showcase their talents and compete for a life-altering grand prize of $1 million, led by a judging team of extraordinary dance superstars — Jennifer Lopez (who also serves as an executive producer), Derek Hough, NE-YO and host/mentor Jenna Dewan Tatum.
In its first season World of Dance averaged a 2.6 rating in 18-49 and 10.1 million viewers overall in "live plus seven day" Nielsens, making it last year's #1 new summer show in both measures and the #2 summer show overall on broadcast television in both categories behind only America's Got Talent. World of Dance was also the most-watched new summer alternative series on the broadcast networks in 10 years.
Additionally:
AMERICAN NINJA WARRIOR – (PREMIERES WEDNESDAY, MAY 30 FROM 8-10 P.M., MOVES TO MONDAY, JUNE 18 FROM 8-10 P.M.)
RUNNING WILD WITH BEAR GRYLLS – (PREMIERES WEDNESDAY, MAY 30 FROM 10-11 P.M.)