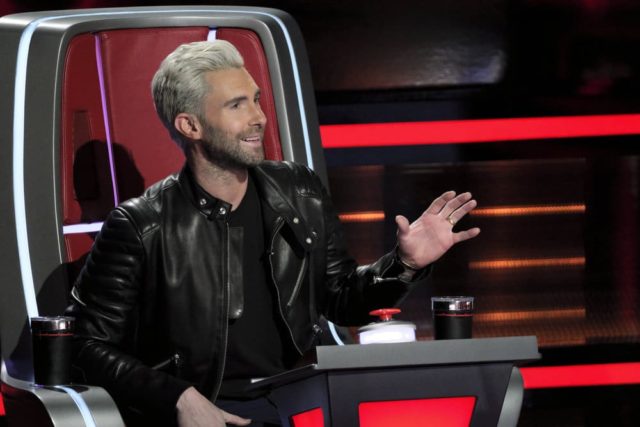 Songland, the new music competition executive produced by Maroon 5 frontman and The Voice coach Adam Levine and Eurythmics' Dave Stewart has a premiere date. The new show will kick off on NBC Tuesday May 28 after America's Got Talent at 10-11 p.m. ET/PT before moving to Wednesdays 9-10 pm beginning Aug. 14.
It's more or less the time slot World of Dance held last summer, before the show moved to a Sunday night mid-season spot, opposite ABC's American Idol.
According to NBC's official announcement, Songland provides a one-of-a-kind opportunity for talented up-and-coming songwriters to be exposed to and mentored by three music producers per episode who are responsible for today's biggest hits.
The panel of producer-songwriters includes Ryan Tedder (lead singer of OneRepublic and  producer of Adele, Beyoncé and Taylor Swift), Ester Dean ( songwriter and producer of Rihanna, Katy Perry and Nicki Minaj) and Shane McAnally (songwriter and producer of Kacey Musgraves, Kelly Clarkson and Sam Hunt with 38 #1 country records).
The series takes an inside look at the creative process and provides one winner per episode the opportunity to have their song recorded for a global audience by the chart-topping guest recording artists featured in their show.
Songland is executive produced by The Voice producer Audrey Morrissey, director Ivan Dudynsky, Eurythmics co-founder Dave Stewart, Chad Hines, and multi-Grammy-winning recording artist and Maroon 5 lead singer Adam Levine. Josh Gummersall will serve as producer along with Ryan Tedder. The concept was devised by Stewart, Morrissey and Dudynsky.