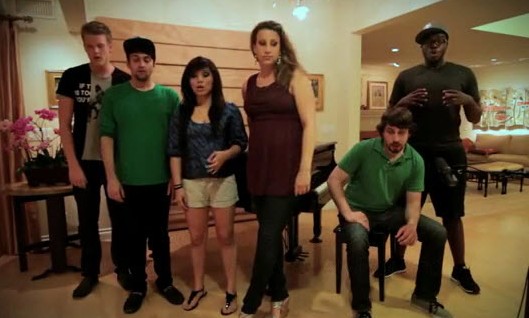 Sing Off winners, Pentatonix team up with Natalie Weiss for a cover of "Love Takes Over" by David Guetta feat. Kelly Rowland.
Natalie got as far as Hollywood during the 4th season of American Idol. She's also a Penn State grad, which makes her A-OK in my book! (I'm a fellow alum!).
She also sings real good too. Yep. Another great cover from the awesome Pentatonix. The group's debut EP is set to be release on June 26th!