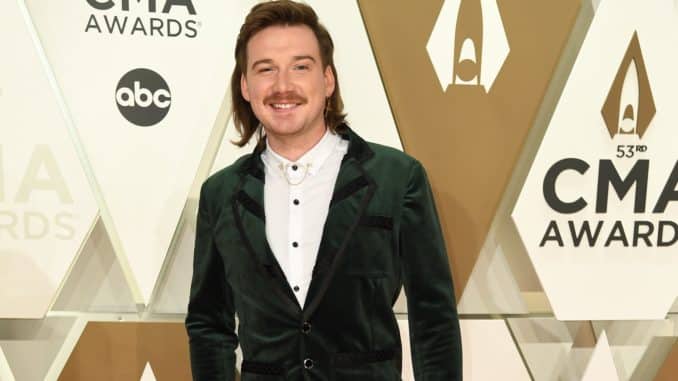 Ahead of a HUGE performance this Saturday (Oct 10) on Saturday Night Live, country music star Morgan Wallen has been out and about without a mask or social distancing. Indeed, there are Tik Tok and Instagram posts taken over the weekend as The Voice alum partied with University of Alabama football fans.
AL.com posted a bunch of the social media–much of it has either been deleted, or made private–of Morgan hugging and kissing pretty girls, hanging with dudes, drinking beers and shots. Morgan took some heat on Twitter, with users criticizing the singer for his cavalier attitude toward the COVID-19 crisis.
The thing is, if Morgan tests positive for COVID-19, he'll have to cancel his appearance. And considering that the tests aren't always accurate, NBC may decide that having Morgan on set isn't worth the risk, or the bad PR.
According to Wikipedia, in May 2020, Morgan was arrested outside Kid Rock's bar in downtown Nashville for public intoxication and disorderly conduct. Morgan apologized stating he and his friends "didn't mean any harm."
In 2014, Morgan competed on season 6 of The Voice, initially as part of Usher's team and later Adam Levine's team. He was eliminated during the Playoffs.