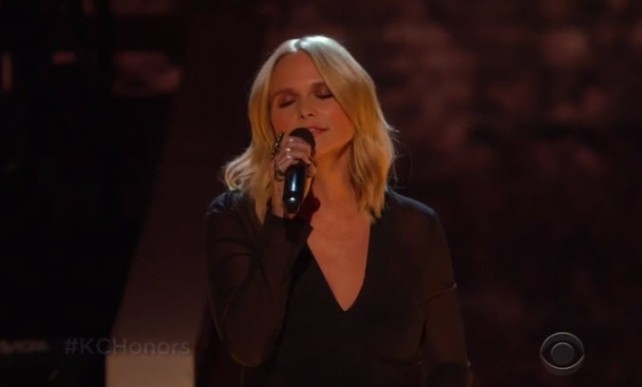 Watch country star, Miranda Lambert's heartfelt rendition of "Desperado." The performance was a tribute to the iconic country rock band, the Eagles, on last night (Dec 29) Kennedy Center Honors.
The program pays tribute to artists who have contributed significantly to American culture. The President and First Lady were in the audience, along with other celebrities and dignitaries.
Watch Miranda Lambert sing "Desperado" right here.