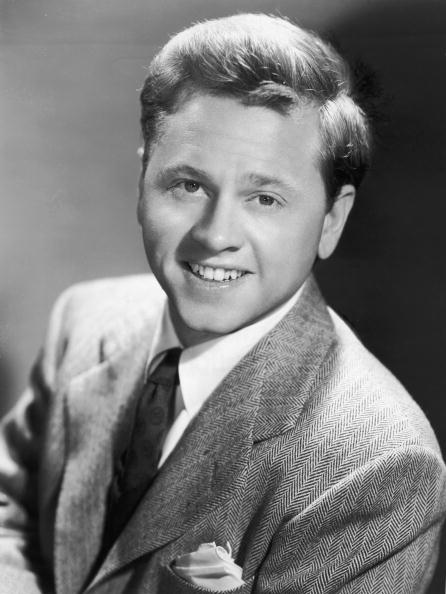 Legendary film actor, Mickey Rooney, has died at age 93. The height of his fame was the 30s and 40s, when he starred in many MGM movies, including the Andy Hardy series, and movie musicals with a young Judy Garland. Via Variety:
As adept at comedy as drama and an excellent singer and dancer, Rooney was regarded as the consummate entertainer. During a prolific career on stage and screen that spanned eight decades ("I've been working all my life, but it seems longer," he once said), he was nominated for four Academy Awards and received two special Oscars, the Juvenile Award in 1939 (shared with Deanna Durbin) and one in 1983 for his body of work.

He also appeared on series and TV and in made for television movies, one of which, "Bill," the touching story of a mentally challenged man, won him an Emmy. He was Emmy nominated three other times. And for "Sugar Babies," a musical revue in which he starred with Ann Miller, he was nominated for a Tony in 1980.
Rooney was married 8 times, and had 9 children! Some of his last films included, Night at the Museum in 2006 and The Muppets in 2011.
Judy Garland & Mickey Rooney: MGM musical comedy sketch
From Judy's early 60s TV series.