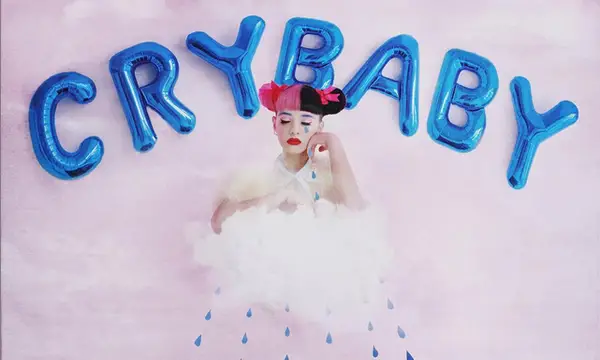 Melanie Martinez had her purse stolen from backstage at her sold out show at the Vinyl in Atlanta last night.
She tweeted a plea that the purse be returned:
Whoever stole my purse tonight I'm still at the venue, you have time to be a good person and give it back. I will drive to you and get it.

— melanie martinez (@MelanieLBBH) August 30, 2015
She didn't get the purse back, and the reaction from some of her fans was so disappointing, that she posted an essay on her tumblr lamenting the negative aspects of fan culture in the social media age.
I'm so disappointed. Tonight I got my purse stolen from backstage. I had my passport in there, my card, personal shit from my parents, etc. not only is this illegal, but the fact that whoever took it, did it because they look at it as some sort of twisted "souvenir", makes me SICK. I hate this internet age we live in too, because I reach out on Twitter trying to find who took my purse and all you write is "mom" "Queen" "follow me". How is that normal?! How is that okay? How do you sleep at night? My friend gives his number out for anyone who might have any info, and people call laughing, asking if they could talk to me, lying saying they have my purse and will give it back if I get their tweet to 2,000 favorites. Really?

I don't know how else to say this. I'm sick of artists feeling too scared to speak up on this issue. Just because I make music, doesn't mean you have the right to dehumanize me. You bully me, you judge me, you call me a bitch If I'm having a bad day, the list goes on and on. I work my ass off for you, I give so much of myself to you, and i go broke to create for you.

Remember that I am a human. The fact that I was talking to another friend of mine who is an artist and she said that if we were bleeding on the sidewalk, people would probably take a selfie before helping us, is a problem. No human should feel this way. Please understand that I make music to express myself, and if you know anything about me you know that I'm nothing but honest. I love everyone who supports me and my music, and I appreciate it. But after tonight there was no way that I couldn't speak up about this issue.
Artists have to walk a fine line between setting firm boundaries with fans and not turning them off. Fans who are invading an artist's privacy, bullying and harassing them and fellow fans on social media, are also likely spending money on music, merch and tour tickets.
But somebody's got to call out the dehumanizing side of fan culture, and I'm glad Melanie went there, pointing out the need for fans to realize their favs are flesh and blood. Artists are here to share their artistry, not exist as fodder for their fantasies. And woe to the artist who doesn't fulfill whatever fantasy is projected onto them, or is less than perfect in some way. There are some great aspects of fan culture–the camaraderie, the opportunity to come together in a shared, positive experience. But there is that ugly underbelly that doesn't get talked about near enough. Good for Melanie, speaking up.