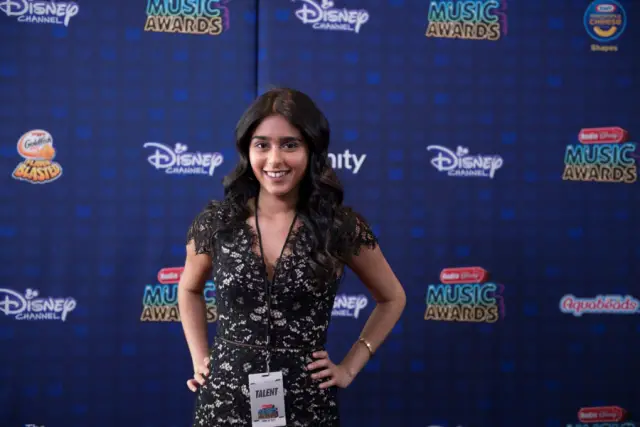 So here's a thing I didn't have on my 2020 celebrity bingo card. Remember when Demi Lovato and actor Max Ehrlich were engaged back in July? They broke up after only two months, and it's been messy! According to E! News, Demi's "confidentes" had expressed their doubts about Max's intentions, suspecting he was using her for clout. It appears that Demi came around to their way of thinking and broke off the engagement.
But now, it appears that Max is already moving on with…get ready for it…American Idol season 15 alum Sonika Vaid. At the very least, they hung out together earlier this week and Max posted a photo of the two together on his Instagram.
The Idol 5th place finisher told E News: "I met Max recently at dinner with mutual friends. It was a fun night and we all got to hang out and head to the studio together." Ok then! "We've just been hanging out since and having fun," she added.
Here's Max and Sonika looking kind of cozy. Max posted the photo with no comment, and comments shut off.
As for where things stand between Max and Demi, an insider recently told E! News their breakup has NOT been amicable. It's gotten to the point where Demi is currently meeting with her legal team.
"She is having all sorts of issues with Max not leaving her alone," the source said. "He has been trying to get in contact with her family and friends and they have all blocked him. She's in contact with lawyers now on what to do."
Sonika Vaid was the Disney loving singer who came in 5th place on American Idol's last season on FOX in 2016. On the show, she picked big songs like Whitney Houston's "I Have Nothing" and Celine Dion's "I Surrender."