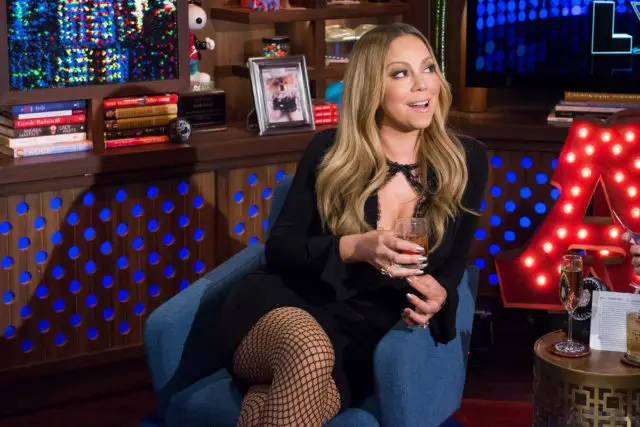 Anybody who watched American Idol season 12 back in 2013 knows there is no love lost between former judges Mariah Carey and Nicki Minaj.
But in case there are any lingering questions about Mimi's opinion of her competition reality show nemesis, she made her feelings pretty clear recently during a game of "Plead the Fifth" with Andy Cohen on Bravo's Watch What Happens Live.
Andy asked the singer if she could name three nice things about Nicki, and after a pause that seemed endless, Mariah snarked, "Can you?"
Asked if she wanted to skip the question, or "Plead the Fifth," Mariah finally said, "I always felt it was more important with that situation to not plead the fifth but just stay above the fray. You don't want to be déclassé, you just want to move it along."
It's worth noting that Mariah was the ONLY former American Idol judge that didn't appear on the April 7th series finale. Even Nicki sat for a short taped message congratulating everyone involved in the long running show.
Check out the exchange between Mariah and Andy Cohen right here.
Mariah is ALSO asked about ANOTHER American Idol judge, Jennifer Lopez. During her last appearance on WWHL, the singer said "I don't know her" when asked a question about Jlo. But when Andy caught up with Jennifer at an awards show, she claimed that she and Mariah DID know each other. Mimi insists it wasn't a diss, just a difference of opinion over what "knowing" somebody in Hollywood actually means.
"I can't believe people still make such a big deal out of it," Mariah said, a little exasperated. "I'm not going to put on a thing like 'We're all Hollywood and let's all just pretend we're best friends!' it's no offence to anybody."
Watch Mariah insist that NO she does not KNOW Jlo right here.