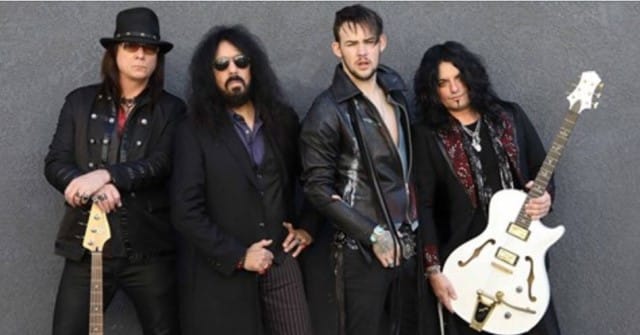 Here is your first taste of Quiet Riot's new album, Road Rage featuring new vocalist, James Durbin. The American Idol season 10 alum is currently on tour with band.
Quiet Riot initially recorded Road Rage with another singer. But when American Idol 10 alum James Durbin became available, the band hired him as their new lead singer, eventually deciding to re-record the album with James' lead vocals.
"The recordings for the new Road Rage record have been an incredible musical journey in the storied history of Quiet Riot. I asked vocalist James Durbin to fill the very large shoes of the late great Kevin DuBrow because I knew he could. While no one can ever replace Kevin DuBrow, he has the same spirit and drive that Kevin had. James is an amazing live performer with insane vocal range, but he is also a very gifted songwriter and brought to the Road Rage record totally unique original lyrics and melodies. Not only do they fit perfectly to the music we wrote, but took the songs to a completely new level. All the work that we have put into this record has been well worth the wait!
New frontman James Durbin comments on joining the band and his work on Road Rage: "The crown-jewel, on top of joining one of your favorite bands, has to be writing, recording & releasing a new album. No matter what, you are now a part of that band's history & I'm honored to have had the opportunity to do that with Quiet Riot. I spent just over 3 weeks marathon song-writing brand new lyrics and melodies for every song & recording vocals. I'm extremely proud of the Road Rage record, not only that I had the band's support & trust to deliver, or how great of a personal accomplishment & blessing it's been, but that we can keep the Quiet Riot freak flag flying & have the chance to inspire a new generation of fans!"
The new album, Road Rage is out August 4th. Pre-order at iTunes
Listen to the new song below.