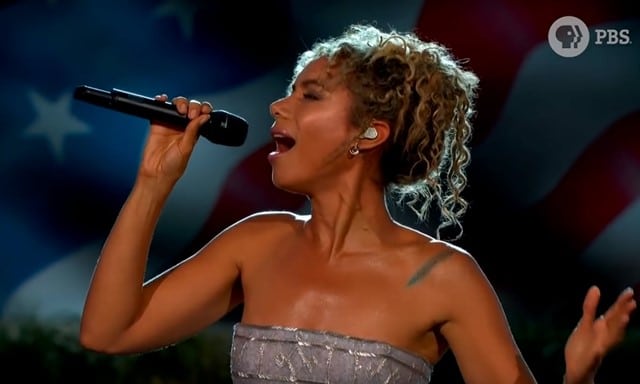 Watch former X Factor UK winner Leona Lewis deliver a touching rendition of "Bridge Over Troubled Water" during the National Memorial Day concert which aired on PBS Sunday Night (May 27).
The performance followed an emotional segment on a soldier who suffered from PTSD after a stint in the Vietnam war. The veteran struggled for years until he reached out and asked for help. Now he travels the country counseling vets who also suffer from the same affliction.
Watch Leona Lewis perform "Bridge Over Troubled Water" on the PBS National Memorial Day Concert.