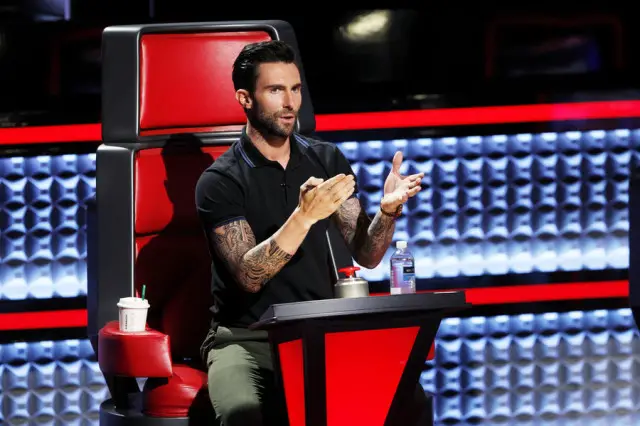 Attorney Wallace Collins, a top Manhattan entertainment lawyer whose clients have appeared on The Voice and American Idol, is warning artists off of NBC's upcoming Songland competition reality show.
So concerned was the lawyer about the agreements his clients were being asked to sign before auditioning for the Adam Levine produced series, that he posted a message on social media site LinkedIn titled "Urgent warning: Songwriters beware of NBC/Universal's Songland submission form."
The agreement for the show, which is like The Voice for songwriters, is "by far one of the most onerous such television contest submission agreements I have encountered," says Collins
"The NBC/Universal submission agreement for the 'Songland' TV show states that NBC will own all rights to use and exploit all of your songs involved in the show including the songs you submit in the initial application," he warns in the post.
The website for the show, apparently responding to concerns of would-be auditioners, state if potential contestants submit songs during auditions, they don't have to give up "any portion of the copyrights" for the songs.  However, if the songs are selected to be on air, the participants would have to "enter into further agreements or sign other documents."
The big difference between singing shows and songwriting shows, is that in the former, producers only own the footage of a singer's performance. Giving up rights to songs, which can provide income for years, can be an expensive trade to make for the exposure a reality show could offer.
"Hey, look, if I'm going to sing a song and NBC's going to film it, fine — they own the footage; we agree," the lawyer said. "but if I'm singing a song that I wrote — or the more onerous angle is if I submit a song that I wrote and even if I don't get in the contest — technically (NBC) owns that song now. That's a crazy deal."
"Whether or not they're going to enforce it, all the way down the line, what it says is: If you join this contest you give them your songs, even if you submit and even if you don't get picked (to be on air)," he said, "whatever you send in, they own it and you waive any right to get any money, ever, and they can do whatever they want with it."
Via The Daily News