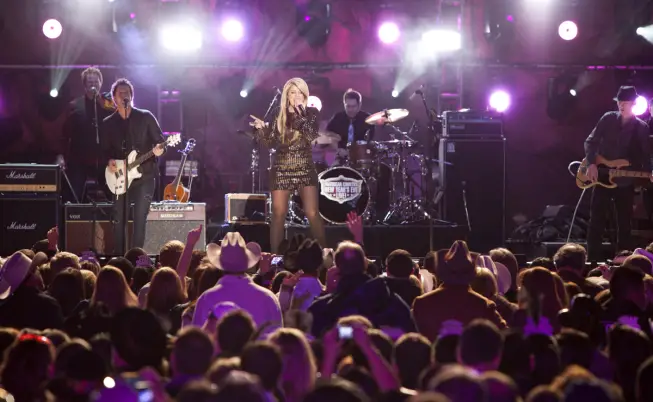 Sorry! My DVR connection came loose, and I did not get Lauren Alaina's performance of "Georgia Peaches" from the FOX New Years Live show.
I know you count on me to watch TV so you don't have to. And believe me, the all-country FOX special was definitely one to MISS. Ugh. The live performances were fine, but there was too much recycled material (moments from the ACAs) and host Rodney Carrington's bits were totally laugh free. The midget dressed as Kenny Chesney was in particularly bad taste.
But Lauren? Looked chic and gorgeous in a shimmery black dress, and she sounded fantastic too! Watch Lauren sing "Georgia Peaches" in this LQ video located on You Tube. If a higher quality vid surfaces, I'll post it here! Also, FOX should have some photos up by morning.
UPDATE: With HQ Video
Thanks @mzbet and che1sth0mas9