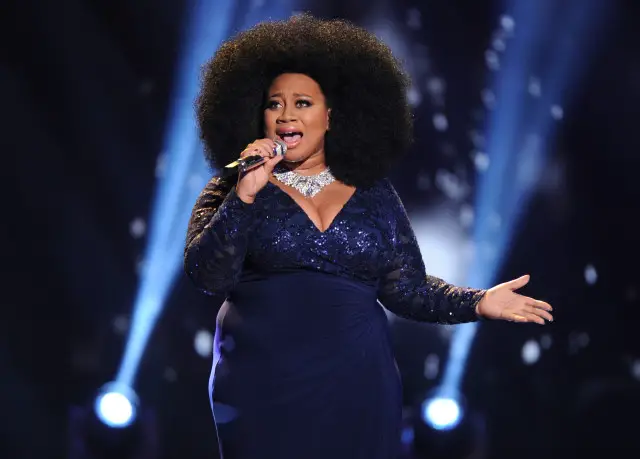 La'Porsha Renae, has responded to her the controversial remarks she made in a conference call with reporters on Friday. The singer apologized to anyone she offended after saying that she did not "agree" with the homosexual "lifestyle."
The newly anointed American Idol runner-up and Mississippi native was asked if she had been following the news in her home state regarding an anti-LGBT bill that just passed into law. After answering that she had only heard about controversy surrounding the confederate flag, the reporter asked if that was the reason why, earlier in the interview, she said she wanted to leave the state. After responding that she wanted to start over somewhere else with her daughter because of her abusive situation, she then offered her feelings on the LGBT community.
They are people just like us. They're not animals as someone stated before.  Although all of us may not agree with that particular lifestyle for religious reasons–whatever the reason is. You still treat each other with respect.  Everybody is a human being. We should be able to coexist with one another.  I am one of the people who don't really agree with that lifestyle. I wasn't brought up that way, it wasn't how I was raised. But I do have a lot of friends and a lot of people that I love dearly who are gay and homosexual and they're such sweet, nice people. We should just respect each other's differences and opinions and move on.
The phrase that seemed to strike the strongest negative chord with people was her calling gay a "lifestyle" and "disagreeing" with it, as if it's possible to agree or disagree with what a person essentially is. Sexuality isn't a "lifestyle" anymore than being black or having blue eyes.  Also there was the patronizing way she called gay people "sweet" and "nice" as if they were puppy dogs rather than human beings. And of course the whole…"some of my best friends" trope was trotted out, and you'd think as a person of color she'd know better.
After we published the interview here, it got picked up by some larger sites like Gossip Cop, Perez Hilton and Jezebel. A fan asked how she felt about "what Perez Hilton said" and here's how she responded.
I didn't mean to hurt anyone. I tried to be as open and honest and neutral as possible. That's the way interviews go sometimes. When you do interviews they get twisted up and taken things wrong…you know. It's OK. When I read it back I can understand why people were offended, and for that I deeply apologize. I wasn't trying to offend anyone. I was just trying to honestly answer a question that honestly caught me off guard. It was supposed to be an interview about singing and it became political. I'm not a political person, at all.
She claims to know why some folks were upset, but doesn't elaborate. I wonder if she really understands. I sat in on that conference call, and it seemed pretty clear she believed she was delivering a message of unity–the idea that we should all come together whether we "agree" with each other or not. She was completely oblivious to how wrongheaded her remarks were.
It's one thing to believe, for religious reasons, that marriage should be between a man or a woman or that sexual activity between same sex couples is wrong. It's another to believe that sexuality is a choice to be agreed or disagreed with. It's plain ignorance to hold that view.
La'Porsha presents so much older, but she's only 22 years old.  Hopefully, if she moves to Los Angeles, Atlanta or Nashville, she'll have the opportunity to evolve and educate herself. For now, I'll cut her some slack.
Remarks begin at the 4:40 mark.