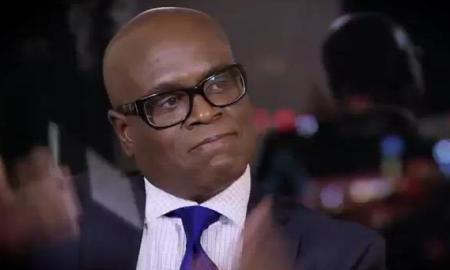 Didn't it seem a little fishy when L.A. Reid suddenly left his job as chief of Epic Records without a word from the company or from Reid? Sources tell Billboard Magazine that his abrupt departure followed a claim by a female assistant alleging "unlawful harassment of an employee."
According to Billboard, Reid rebuilt Epic into a "high-profile generator of pop and urban-leaning hits, from artists such as Meghan Trainor, Future, Fifth Harmony, Travi$ Scott and DJ Khaled, who currently has the No. 1 song on the Billboard Hot 100." So, yeah. It wasn't a performance issue.
In a letter to Sony, the claimant's attorney detailed alleged harassment his client had faced on a daily basis, which included alleged inappropriate remarks about her appearance and clothing and alleged propositions that caused her embarrassment and distress, making it impossible for her to continue working at the label. The letter — the contents of which were relayed to Billboard — threatened litigation if a settlement wasn't reached. It wasn't clear if Sony's investigation had confirmed any of the letter's allegations, and one person in Reid's camp said the letter contained inaccuracies.
Sony had confirmed in a one-sentence press release Saturday that Reid had left the company–two days after his exit–but declined to comment further.
Reid was a judge on X Factor USA for seasons 1 and 2. He's responsible for the major chart success of season 2 3rd place finishers, Fifth Harmony.