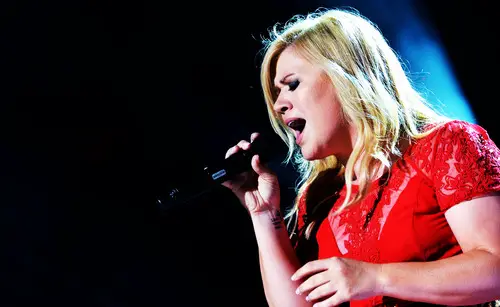 When we learned that Kelly Clarkson would be debuting her new country single at LP Field last night at CMA Fest, I was prepared to hate it. I'm not a big fan of her country duets, if I'm being perfectly honest.
But this new tune, "Tie it Up" totally ROCKS and is more of a bluesy jam than country, so I am totally in.
Check it out. I am posting two versions, one is closer to the stage, but the sound is distorted. Also, Kelly sang "Ain't Going Down" with Trisha Yearwood, so I'll throw that into the post too.
"THANK YOU #CMAFest!!! I had so much fun tonight!" Kelly tweeted, "I sang with Trisha Yearwood!!! What an amazing night! Thanks for singing with me!"
Tie it Up
Closer to the stage
http://youtu.be/MiJwkRe5v1c
Cleaner sound
Kelly Clarkson and Trisha Yearwood – Ain't Going Down
http://youtu.be/n4Bnqm4rl_I