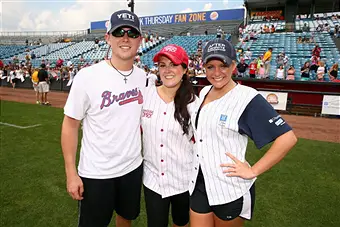 Kree Harrison kicked off the City of Hope Softball challenge this morning with a lovely rendition of the National Anthem.
After, Kree and her teammates on the Grand Ole Opry Team, which included Ayla Brown won the game 29-27 against Scotty McCreery and Lauren Alaina on the After Midnite team. I hear Kree hit a homerun!
Via USAToday
Watch Kree sing the anthem.
http://youtu.be/YlVsXTsPlfo