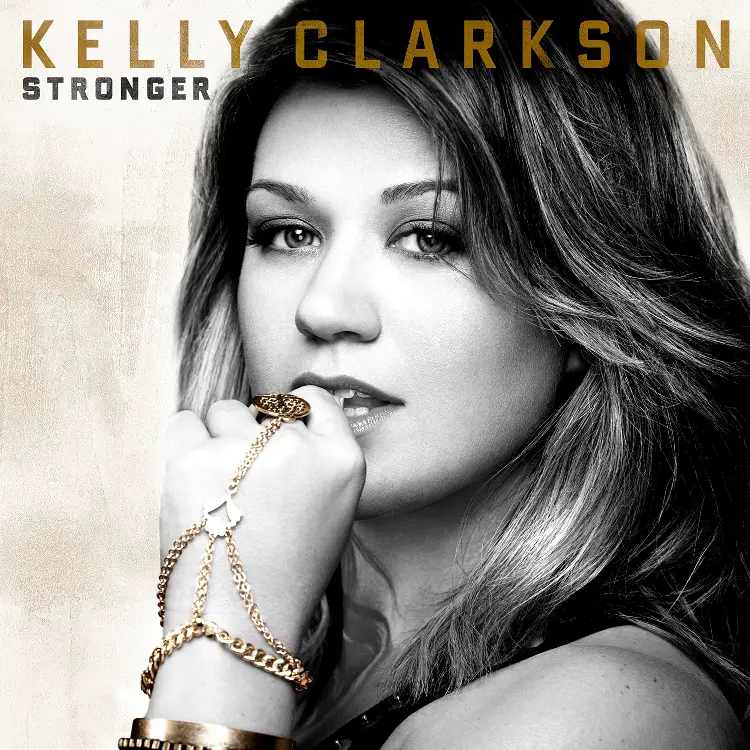 There is a 5 song Kelly Clarkson album sampler that is apparently being given out to journalists.  A few UK writers have leaked the song titles on the sampler.   "Mr. Know It All", her new single is one of the cuts, but the other four are probably songs that will appear on the new album, Stronger!  Kelly is currently in Europe promoting her upcoming album, set to be released everywhere on October 24.
James Ingham from the Rehab Showbiz Column at Daily Star UK tweets:
Just chatted to @kelly_clarksonwho was lovely. One of the friendliest & easiest interviewees ever! Surprisingly & refreshingly unguarded.
Kelly clarkson questions answered: she will be touring the UK next year. Starts US tour in Jan then coming over here #Kellyclarkson
She would love to do a UK festival like Glasto / V fest next year too. Just done one in Berlin & loved it. #Kellyclarkson
She named the album Stronger because after 10 years in the business she feels completely comfortable & at ease with herself.
All the songs on her album are uptempo anthemic 'singalong car music' except for 2 tracks which are slow power ballads
Heard 5 tracks: Stronger, Darkside, I Forgive You, Let Me Down & new single Mr Know It All. All decent songs #kellyclarkson
Tweets from Dean Piper of the Daily Mirror:
Just listening to #kellyclarkson album sampler ahead of my chat. Up tempo tracks. Far darker on this album + more mature. Loving Darkside.
Tracks I have heard are Stronger, Darkside, I Forgive You and Let Me Down. And the single Mr Know It All. Like them all. #kellyclarkson
Tracks on the sampler
1. Stronger (Probably the leaked song, "What Doesn't Kill You)
2. Darkside
3, I Forgive You
4. Let Me Down
5. Mr. Know It All
It's possible tracks on the US and International versions will be different, but I think we're looking at a pretty accurate set of leaked track names!
ETA:  All of these songs have previously leaked on the internets if you want to go looking for them.  Kelly's peeps were smart. They sent out songs to journos that were previously leaked. If they leak again? Oh well.