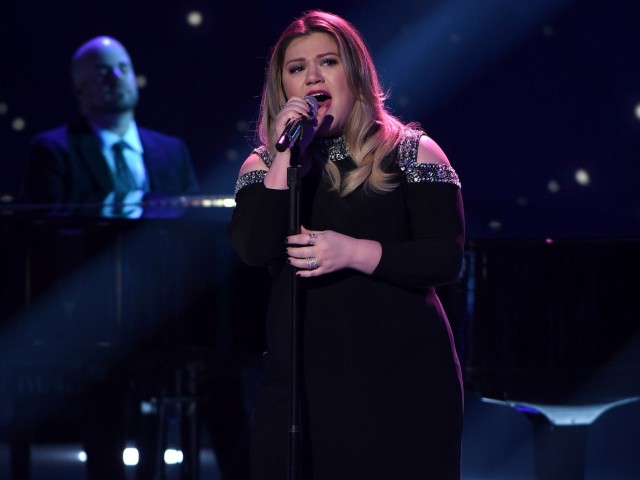 The original American Idol Kelly Clarkson brought nearly everyone to tears when she performed a powerful acoustic version of her song "Piece by Piece" on the Top 10 performance show last week. After the song quickly shot to No. 1 on the iTunes chart after the iconic performance, Kelly and Sony wasted no time cutting an acoustic version of the song. It's out now on iTunes.
Download Kelly Clarkson's "Piece by Piece" Idol version
Nielsen soundscan has already released some numbers. According to Headline Planet, "Piece by Piece" sold 21,996 paid US downloads during the February 19-25 tracking week. That total only includes Thursday night's downloads. Sales numbers for the following week should be even more impressive. The song has dropped down to No. 2 on the iTunes chart, but it spent most of the weekend in the No. 1 position.
The numbers put "Piece by Piece" at #35 on the weekly Digital Songs chart. It's a 4,775% increase over the previous week's numbers.
Who knows why the radio edit of "Piece by Piece" only peaked inside the Top 30 on Hot AC. Maybe the busy, bright production didn't allow the song's emotional sentiment to come through. The new stripped down "Idol edit" is being serviced to not only AC formats, but Pop radio as well.
Click to Watch Kelly Clarkson's Emotional American Idol Performance of "Piece by Piece."
UPDATE: RCA is releasing a remixed version of the album Piece by Piece, but the same name, on March 4th as a 1 year anniversary issue. Here's the tracklist:
1. Piece By Piece (Idol Version)
2. Heartbeat Song (Lenno Remix)
3. Invincible (Vicetone Remix)
4. Someone (Frank Pole Remix)
5. Take You High (Rytmeklubben by Henrik The Artist & Torjus)
6. Let Your Tears Fall (Cutmore Remix)
7. Dance With Me (Young Bombs Remix)
8. Nostalgic (Mighty Mike & Teesa aka Kolaj Remix)
9. Second Wind (Cheat Codes Remix) 10. Tightrope (Tour Version)