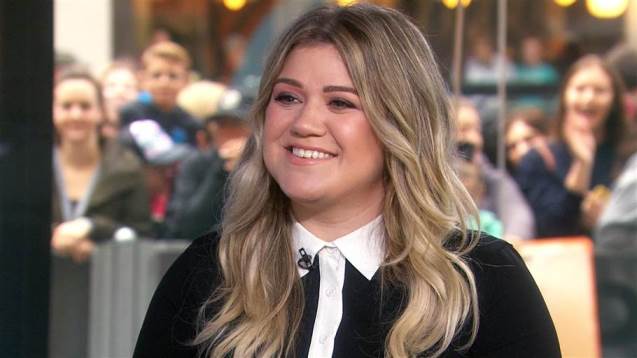 Today is a big day for Kelly Clarkson. The American Idol singer turned author releases her first children's book, River Rose and the Magical Lullaby. This week, she's in New York promoting the new project.
First up, Kelly stops by the Today show to chat with Savannah Guthrie about the book, motherhood and her new soul album for Atlantic records. After writing a series of bedtime stories for her two year daughter, River Rose, Kelly's family encouraged her to turn them into a book.
Each book comes with a lullaby sung by Kelly! Check out the lyric video here. Kelly joked that she felt weird singing the song during the day. She feels corny singing the song outside the context of singing her kids to sleep.
Today, you can also catch Kelly on the Ellen DeGeneres Show. Kelly shows off her newborn son, Remy and talks about running after a rambunctious 2 year old!
Kelly is also scheduled to visit Watch What Happens Live, Extra and more…
Bonus VIDEO: Kelly's AOL Build Interview