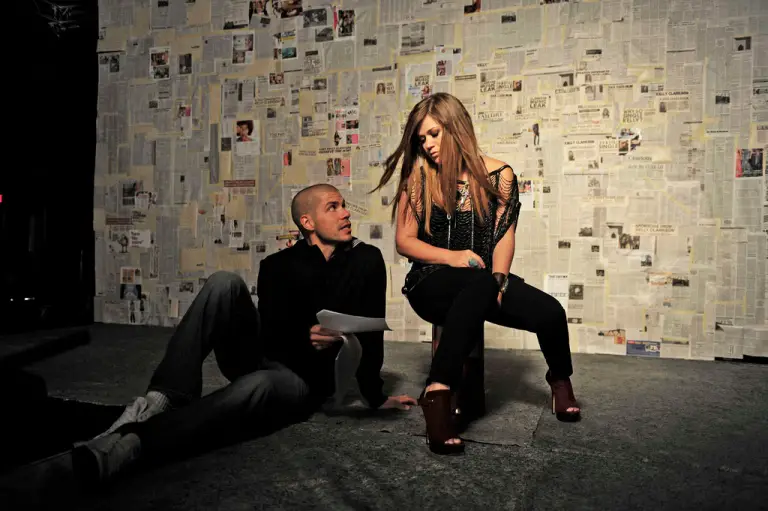 Kelly Clarkson's "Mr. Know It All" music video will premiere on VEVO Monday September 26 at 12:00am!  In the meantime, check out what are reportedly stills from the new video!  Kelly Clarkson World has them posted HERE.
In the second photo (extra large version) the backdrop is covered in newspaper clippings that say "Leak" and "Why So Single, Kelly".
The new video is directed by Justin Francis, who has also helmed productions for Alicia Keys, Mariah Carey, Nicole Scherzinger, Modest Mouse, Amos Lee, Weezer and more.